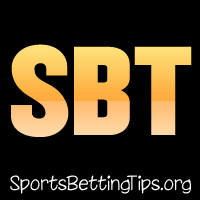 Follow @SBTSportBetting
A 1-0 night last night.
The Clippers continued to look like one of the very best teams in the league last night as they manhandled the Warriors. The Clips just took the fourth quarter off in this one as they were up 111-87 after the third. Kawhi Leonard had 21 points and nine assists in just 21 minutes. A rough first night for the Warriors new stadium and a rough start to the season.
Perhaps more worrisome is the state of the team right now. They weren't high on depth as it is and everyone seems to be banged up, including Draymond Green and Kevon Looney. It's a long season and it's early so no need to panic, but that is something to keep an eye on going forward.
Milwaukee also got the win last night over the new look Rockets. The Bucks started slugging, but they had an enormous fourth quarter to come from behind and win the game. Giannis Antetokounmpo had a huge game with a triple-double of 30 points, 13 rebounds, and 11 assists.
A full slate tonight, let's get into it.
Minnesota Timberwolves at Charlotte Hornets Betting Tips:
I really liked the way the Timberwolves played on opening night at Brooklyn. They played a great game that was completely overshadowed by Kyrie Irving going for 50 points. Lost in that narrative is that the Nets, you know, lost that game.
The real star of that game was Karl-Anthony Towns who dropped 36 points and grabbed 14 rebounds. A big breakout from him is the only real path for the Wolves to compete this year and I think he should be great again tonight.
Charlotte got the win on opening night, but I don't see many more of those in their future. They got the win over the Bulls in a very high scoring game that saw that neither of those teams have much of a defense. Dwayne Bacon, Devonte Graham, and PJ Washington all had huge games. I just don't see that again. These are young players learning the game, they remind me of the Wolves pre-Jimmy Butler in a not good way.
The Wolves are favored here and I think they win by more than that. The repeat performances just aren't there and the Wolves are looking hungry
https://www.Bovada.lvWolves -5
Utah Jazz at Los Angeles Lakers Betting Tips:
The Clippers have looked like the best team in the NBA, but when it is all said and done this year I think a lot of people are going to be talking about Utah as well. This is a nice match-up for them as Rudy Goebert always does a good job playing against Anthony Davis.
I think Davis has a hard time here and the rest of the Lakers just sort of have me wondering right now. Danny Green is good and LeBron James is obviously the man, but I'm not sure we are getting full LeBron here. He's too old and it's too early. The rest of this team isn't doing it for me. Kentavious Caldwell-Pope had an embarrassing night and I don't think they have enough shooting.
For the Jazz? They want to make their mark. They want to make a statement. The Clippers are one of the best defensive teams in the league and they handled the Lakers. The Jazz might be the very best. What do you think they'll do?
https://www.Bovada.lvJazz +3.5
Follow @SBTSportBetting