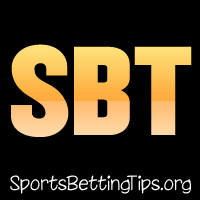 Follow @SBTSportBetting
A 2-1 record last night.
The Raptors dominated the Mavericks yesterday as I thought they would, but they didn't cover the spread. The reason? They were almost too good. They jumped out to 39-26 lead and never looked back. They were never losing this game at any point and that didn't make for a very lively fourth quarter. We still go the over on this game, but the Raptors were a little too good for us to cover.
That wasn't a problem for the Bucks. They jumped out early on Minnesota and never looked back. This was the kind of performance that I was thinking Minnesota would start making as the drama just continues to rise with that team.
There are nine games on the slate tonight. Let's take a look and see what we have going tonight.
Utah Jazz vs. New Orleans Pelicans Betting Tips:
The New Orleans Pelicans have been the best offense in the NBA to start the season. Their Offensive Rating is off the charts at 124.6, an NBA best, and they are in the top-three in Pace. They are playing fast and scoring in bunches. Anthony Davis looks like the most dominant player in the NBA and I'm not sure that even the great Rudy Gobert will be able to stop him tonight.
The Jazz are one of my top teams in the West this year. They have looked good, but the defense hasn't quite been there yet. That's saying something considering they are top eight in the league in D right now.
That said, New Orleans is a well oiled machine right now and I can't believe they are getting points at home in this game. They played a close game against Brooklyn last night, but I think that had more to do with them looking forward to this game than anything. I think they show up strong and prove they are a contender here in the West.
https://www.Bovada.lvBet Pelicans +1.5 in the Big Easy.
Los Angeles Lakers vs. San Antonio Spurs Betting Tips:
These two played an amazing overtime game last week that could've went either way. This one will look a bit different as Brandon Ingram is still on suspension, but Rajon Rondo will make his return. That suspension was great for this team though as Josh Hart and especially Lonzo Ball got some run with the first team and really seized the opportunity. I wouldn't be surprised to see Ball starting with LeBron James from now on.
The Spurs have a dirty secret early in the NBA season, their defense isn't great. Their two losses were by 13+ and they have a Defensive Rating of 122.7. This team is going through as big of a transition as the Lakers and I can see a similar type game unfolding here. Only this time the Lakers defense is much improved.
https://www.Bovada.lvThe Lakers +1.5 should avenge their earlier loss tonight.
Orlando Magic vs. Milwaukee Bucks Betting Tips:
I hate to be the guy who just picks the Bucks every night, but I can't help myself again here. Khris Middleton and Giannis Antetokounmpo barely worked up a sweat last night against the Wolves and should come into this one ready to go.
The Magic have a -8.4 Net Rating early in the season while the Bucks are +10.5 in the same stat. So, yeah, I'm going with the Bucks again.
https://www.Bovada.lvBucks -8.5 is a good play. I think they'll win by 12+.
Follow @SBTSportBetting