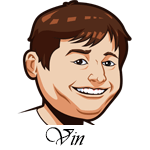 The Astros took a 3-2 lead in the World Series last night with a 7-1 win over the Nationals. You can't help but feel robbed by this one. Max Scherzer, one of the best pitchers in all of baseball, was scheduled to start this one for Washington, but ended up being a late scratch with an injury. The Nats replaced him with Joe Ross who predictably got hit hard by the Astros, and Gerritt Cole pitched an absolute gem to get the Astros one win away from a World Series.
We also had another weekend of NFL action in the books and one of the key stories in the league continues to be Aaron Rodgers and the Green Bay Packers. The Chiefs and Packers had a shoot-out last night with both teams trading scores down the stretch. In the end, it was Aaron Rodgers who prevailed with 305 yards passing and three touchdowns. The Packers are now 7-1 and looking mighty dangerous.
Also this weekend, we saw the Patriots and 49ers both remain undefeated. They are the last two teams who have yet to lose. The NFC is looking to be quite the battle for home field advantage with the 49ers at 7-0, the 7-1 Packers, and the 7-1 New Orleans Saints. While the Pats seemingly already have the AFC locked up.
Notable Upcoming Bets:
NFL Betting Tips:
Miami Dolphins at Pittsburgh Steelers: Am I crazy to take the points here? Four of the last five Steelers games have been decided by seven points or less. While the last two Dolphins games have been decided by ten or less. Yet the Dolphins are getting two touchdowns here.
Neither one of these offenses super impresses me and I think both of these teams believe that they can beat the other. Will it be pretty? Absolutely not. Will I be watching? No way. Do I think Dolphins can cover? Sure.
Let's go with that.
NBA Betting Tips:
Golden State Warriors at New Orleans Pelicans: After years of dominating the league, the Warriors now find themselves looking for their first win with the entire world doubting them. Injuries have not been kind to this team early and they didn't have a lot of depth to speak of, but I still believe in them. Stephen Curry is too good, Draymond Green is too good, D'Angelo Russell is too good.
The Pelicans have been playing well, but they are still young. Jrue Holiday is listed as questionable here which is a big loss when facing a dynamic guard like Curry. The Pelicans will rely heavily on Brandon Ingram and Lonzo Ball, two guys Curry is used to embarrassing from the Lakers days.
Portland Trail Blazers at San Antonio Spurs: These are two of my favorite teams to pick when they play at home. The last six times these two teams have played since 2018, the home team has won. These are two teams that are great at protecting their home court advantage.
This is also a tough schedule game for the Blazers as well. This is their third game in four nights and the second half of a back-to-back. Last night McCollum and Lillard played some huge minutes too, and it seems like everything is piling on for a Spurs win here.