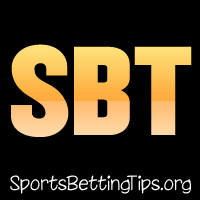 Follow @SBTSportBetting
A 2-0 record last night.
The Wolves continued their early season impressive play last night with a 116-109 win over the Heat. This was a close one as we had the Wolves at -6.5, but that was enough for a win so we'll take it. Karl-Anthony Towns finished with 23 points and 11 rebounds while Andrew Wiggins added 25 points.
The other tip of the night was the over on the Lakers and Hornets game. This total was set at 215 and I stated that the Lakers would score 120 points in this one. How much did they score? 120. I also said that Anthony Davis would have his best game as a Laker and he finished with 29 points and 14 rebounds, those were both season highs. Hoopstradamus strikes again.
We are back with a new week and another full schedule of games. Let's pick some more winners and keep the hot streak going.
Golden State Warriors vs. New Orleans Pelicans Betting Tips:
There has been a lot of "dunking on" the Warriors through the first two games. People saying Steve Kerr doesn't know how to coach, memes about how much the team misses Klay Thomspon, doubting Stephen Curry, and everything else. It makes sense. They lost to the Thunder by 28 points. That's not good, but the Warriors aren't this bad.
They play the Pelicans on the road tonight who have their own injury issues. Zion Williamson is out for awhile and the team has Jrue Holiday listed as questionable here. Brandon Ingram, Josh Hart, and Lonzo Ball have been good to start the season, but the defense is going to struggle without Holiday. They've played well, but they are fading in the fourth quarters which is what young teams do.
This is a big game for both teams and I think the Warriors show up bigger tonight. I don't see anyone on the New Orleans roster that can stop Stephen Curry from going off and I expect him to do so here. The team is still figuring out how to implement D'Angelo Russell who is due for a good game as well. I see the Warriors getting in the win column here.
https://www.Bovada.lvBet Warriors +4.5
Portland Trail Blazers vs. San Antonio Spurs Betting Tips:
The last six games between these two teams has seen the home team win. That makes sense to me because these are two teams that do a great job of winning at home and protecting their court. With this game taking place in San Antonio, I think you can see where I'm going here.
The Spurs are hard to write about because they are the Spurs. They're the Spurs, they do Spurs things. I am liking what I am seeing from Dejounte Murray coming back from injury and he's put up some big numbers in limited numbers to start the year. LaMarcus Aldridge and DeMar DeRozan are doing their mid-range thing and these guys just find a way to get it done.
The Blazers are coming off a win yesterday, but at what cost? They beat the Mavericks 121-119, but CJ McCollum played 41 minutes and Damian Lillard played 38 minutes. That's a big workload on a back-to-back and the third game in four nights.
https://www.Bovada.lvBet Spurs -5.5
Follow @SBTSportBetting