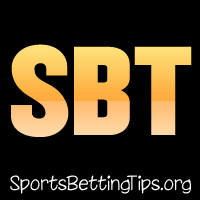 Follow @SBTSportBetting
A 2-0 record last night!
I was worried about that Suns +12.5 when Devin Booker was ruled out of this one and it came down to the wire, but the Thunder let up late and the Suns were able to rally for a few meaningless points. OKC got their first win, but the Suns got the cover and we won. Nice.
Our other pick was the Clippers -4 and this one turned out to be not even close. LA won 136-104 as they had NINE players in double figures. Two crazy quarters in this one as they scored 41 in the second and 39 in the fourth. I'm starting to wonder if Scott Brooks is going to make it through the season.
Atlanta Hawks vs. Philadelphia 76ers Betting Tips:
I had my doubts about the Sixers being an elite team in the East this year as I liked the Bucks, Celtics and Raptors a lot more before the year. That has been the case thus far as this team has not really dominated on either end of the floor. Markelle Fultz has been an awkward fit back into the starting lineup, but that is definitely worth it in the long term. Ben Simmons has been fantastic, of course. Joel Embiid is still very good, but it seems like people are coming at him more than ever. I'm thinking of the Andre Drummond game when I say that, but it's definitely something that has been part of each of their games.
The Hawks were panned all offseason long for some of the moves they made. They bailed out the Thunder on the Carmelo Anthony deal, they gave up Luka Doncic who could be a real star for Trae Young and they looked to be heavily invested in the rebuild. Those moves are still questionable, but Trae Young has looked for real thus far and this team has played some solid defense.
I still believe that the Sixers are a good team, but in their current state I'm not sure they should be favored by this many points. They've only won one game by more than two points this year and I like the Young vs. Fultz match-up for Atlanta.
https://www.Bovada.lvBet Hawks +11
Golden State Warriors vs. Chicago Bulls Betting Tips:
The Warriors team has won two straight titles and three of the past four, but they look like the regular season juggernaut that they were early in the run. Stephen Curry looks like he's gunning for another MVP, Kevin Durant is still one of the (at worst) four best players in the league and we haven't even seen Klay Thompson warm up. It can happen at any time and with these three shooters, they can blow out any team.
Especially a team like the Bulls. Chicago's defense is not great with players like Jabari Parker, Wendell Porter and Zach LaVine on the floor. They'll need to be as this team has really been destroyed by injuries. Bobby Portis, Kris Dunn and Lauri Markkanen are all on the injured list right now and that leaves the Bulls short handed on both ends. Not enough defense to have a prayer of stopping the Warriors barrage and not enough scoring to keep up. LaVine will try his hardest, but he's the definition of someone playing checkers when the other team is playing chess.
https://www.Bovada.lvBet Warriors -11 because they are that good.
Los Angeles Lakers vs. Minnesota Timberwolves Betting Tips:
Remember when the Lakers were 0-3 and the sky was falling? That was cute.
This team will get Brandon Ingram back from his suspension tonight and I believe this team is about to really start cooking. They've played better defense since that 0-3 start and the rotations are starting to get figured out. LeBron James fits great alongside Josh Hart and Lonzo Ball, if they are able to add Brandon Ingram into that mix this team can really put up some points.
They draw my favorite match-up in the NBA right now as they play the mess that is the Minnesota Timberwolves. The world is waiting for Jimmy Butler to get traded an every day that he isn't, this team grows further apart. Karl-Anthony Towns is unhappy, Derrick Rose is taking way too many shots, and Andrew Wiggins is listed as questionable. This one is easy for me.
https://www.Bovada.lvLakers +1 is my play of the day.
Follow @SBTSportBetting