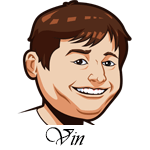 Follow @SBTSportBetting
We head to the final day of the NFL week tonight with the Monday Night Football match-up between the New England Patriots and the Buffalo Bills.
Graeme had a nice day betting the NFL yesterday with a 2-1 record. Our one loss had to be the toughest of the season. We took the over on the Broncos/Chiefs game of 53.5. Final score? 30-23. Ouch. Add that to Thursday night and we're at 3-2 for the week. Let's get a win here to send us all home happy.
The Bills lost Josh Allen to an injury and any hopes of competency went with him. Nathan Peterman may have been the most embarrassingly bad player of the season and now the team is turning to journeyman Derek Anderson. They'll need him to do something as this team has scored 13 or less in all of their non-Allen games. That's bad.
New England is the machine. After a 1-2 start, they've won four straight and scored at least 38 points in all of them. The defense has been a question in a lot of these games, but an offense like that solves a lot of problems.
Notable Upcoming Bets:
Buffalo Bills vs. New England Patriots Betting Tips:
This one is just too easy. New England is 17-7 against the spread versus the Bills since 1992 and that dominance should continue here. If there is one thing that helps a bad defense look good, it's a bad offense. Rob Gronkowski is listed as probable for this one and if he plays, I see him getting a score in this one.
I just can't really build a strong case for the Bills, so I won't. The Patriots own them and should continue to own them tonight.
NBA Betting Tips:
The World Champion Golden State Warriors look like the scariest team this season. That was to be expected, but last year they seemed to take chunks of the regular season off and that is not the case thus far this season. Stephen Curry has been going nuclear and looks like he wants back in on the MVP talk. I think 70 wins is not out of the question as the team seems to be enjoying what is possibly Kevin Durant's final season.
The Bulls are pretty much the opposite of all that. An ugly defense and a team riddled by injuries. They are in a bad place right now and it feels like the circus is coming to Chicago. The Bulls should just grab a seat and watch the greatest show on earth because they aren't going to win. Bet Warriors -11.
Minnesota continues to be the horror show of the NBA. Until Butler is traded, this team is going to be a mess. Tom Thibodeau is losing the team, Andrew Wiggins is hurt, and Karl-Anthony Towns is unhappy. This thing just continues to get uglier.
What's amazing about all this is that there is a team that has more drama than LeBron James and the Lakers. LeBron usually leads the NBA in drama, but this team is figuring itself out and getting Brandon Ingram back from injury tonight. They are building chemistry and trust in their coach. Pretty much the opposite of everything going on in Minnesota. That stuff matters and I love the Lakers +1.
Follow @SBTSportBetting