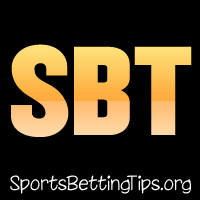 We felt spoiled for choice last night when it came to sports. Now the NBA is back we've got NBA and NHL action all night long, and that was just immense.
Massive win for the Bulls last night as they blew away the Knicks, and a great return for Derrick Rose. Very nice to see him in action.
Celtics stepped up big against the Nets, and the Heat showed they still have what it takes with aw big win over the Wizards. Was good to see Bosh out there performing that well – maybe now he is away from LeBrons shadow he will step things up?
Raptors got a big win over the Hawks.
In hockey action, it was sad to see the Oilers winning run end. But hey it's the Oilers – they should take anything they can get at the moment.
We've got another busy night tonight, for October 30th, 2014. We've got a ton of NHL action. Some really good games like the Avalanche taking on the Islanders. The Avs are struggling but is this where they take it down and turn things around?
We've got in the late game, the Canadiens vs the Canucks in what should be a very fun game. The Habs are killing it but so are the Canucks and that one should be very tight.
In the NBA we've got 5 games.
NHL: Bruins vs Sabres Betting Tips
If you like to bet purely to win, then stay from this betting tip.
If you like to bet for value – then this one is dripping with it. Sabres are 3.00 odds to win this game which is a great price. The Bruins have struggled to start the season, and now they're going at it without Chara and Krug. Marchand may not be playing either and even if he is he's not 100%.
Buffalo are a team that pull out the upsets, and playing at home you have to expect them to push up. This could be quite the upset.
Bet: Only if you like betting for value, then bet the Buffalo Sabres to beat the Boston Ruins. 3.00 odds at https://www.Bovada.lv.
American Grand Prix Betting Tips
It's F1 time again, with 3 races left in the season.
We have the following Formula 1 Betting Tips for you:
Podium Finish: Bet Bottas at 5/6 odds. Williams are the 2nd best constructors, and between the two drivers we'll go with Bottas.
Top 6 Finish: Big risk here but Sergio Pere at 7/1. This race is about the tyres, and that's where Force India excel. This is also a track where we believe the "One Stop Less" will pay off for Force India in a big way.
Crazy Value Bet: Go with Vettel for the fastest lap. 16/1 odds but he's going to have fresh tyres the whole way through, and with him not participating in qualifying the contra strategy will come into effect here.
It's time for the Formula 1 to go across the pond, for the United States Grand Prix.
One of the most historic races in the F1 season, it of course now takes place in Austin, Texas and will until at least 2022 I believe.
Since moving to Austin, we have had two winners on this track. In 2012, Lewis Hamilton won it and last year, Sebastian Vettel was the winner.
Last time out it was of course dominated by Vettel, who led the qualifying and never even looked close to losing. Romain Grosjean ended up coming 2nd there with Mark Webber 3rd.
WIth just 3 races left in the Formula 1 season, there'll be one driver that has his eye on the prize more than normal and that's Lewis Hamilton. If Hamilton picks up the win this weekend, then he will go in the record books as British driver with the most formula 1 race wins.
Quite the achievement.
This is a tricky anti-clockwise circuit – 1 of only 4 circuits like that.
Should be a good race, and we'll be rooting for Hamilton. He's had quite a tough season like the pole position issue in Monaco, multiple car failures during the qualification period, but has still managed to push through and goes into this as the leader.
Let's get to the F1 American Grand Prix Betting Tips:
American Grand Prix Podium Finish: Valtteri Bottas
Coming off his 3rd place in the Russian Grand Prix, Williams are clearly moving ahead of Red Bull as the best of the rest. They also still need to push to stay ahead of Ferrari in the race for third in the constructors championship.
Out of the two – we fancy Bottas. Bar the Brazilian Grand Prix – we'd always go with Bottas. He is 5/6 odds.
American Grand Prix Top 6 Finish: Sergio Perez
He's coming off the back of two 10th placed finishes, but we like Perez to sneak into the top 6 here at the hot price of 7/1. Force India is dropping behind in the development race – but they still manage to eke out the most from their tyres. Pirelli are going a step softer with their tyres this year, and we think Force India's "One Stop Less" strategy could pay dividens.
Perez is a good price here at 7/1.
American Grand Prix Top 10 Finish: Jean-Eric Vergne
A bit disappointing last time out with an unlucky 13 finish in the Russian Grand Prix, but we like Vergne to sneak into the top 10 here. Unfortunately there's not a lot of value at 10/11 – but probably still worth the bet.
Sauber and Lotus are nowhere near the points though Lotus are testing a new spec nose in Austin. JEV at 10/11 is the best value for a point. He's in a decent run of form and has the beating of Kvyat since Driver coaching was banned.
Also please remember there is no Caterham or Marussia, so only 18 cars are entered in this race.
Also Vettel is taking a fresh engine, and will miss out on qualifying. His whole weekend will be a contra strategy to the accepted wisdom of the paddock.
Based on that and that he should have a number of fresh tyres – 16/1 for fastest lap has value on Vettel.
NBA: Knicks vs Cavs Betting Tips
Public moving this line in a big way. Cavs are -12. Yeah the Knicks got blown out but they've at least had a game. We like this to be a bit tighter.