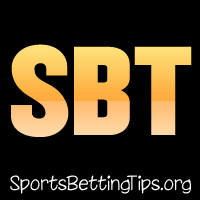 Follow @SBTSportBetting
A 1-1 record last night.
It was another typical night in the NBA. The Warriors lost at home to the Pistons, the Cavaliers lost to the Knicks and the Pacers beat the Spurs. This has been an absolutely bonkers season thus far with a weird upset just about every single night of the season thus far. The parity in this league is really interesting right now. I'm not sure if it's the talent level getting better, the over reliance on three pointers or teams simply taking it easy early, but this year has been WEIRD.
We are doing our best to adjust and get a handle on it. Tonight we like four games so let's not waste any time and get right into it.
Minnesota Timberwolves vs. Miami Heat Betting Tips:
Here are two teams that were expected to be playoff contenders this year that have stumbled out of the gate. The Wolves have been one of the teams that really having us scratching our heads. Their three wins are against tough teams, Utah and Oklahoma City, while their three losses are against the Kawhi-less Spurs, Pistons and Pacers. They haven't made much sense thus far. Yet, for some reason they are a road favorite here tonight despite having a -7.8 Net Rating.
Miami is in the midst of a six-game home stretch. That has to be good for their team to sleep in their own beds for all that time. They've actually lost their last two, to San Antonio and Boston, so they should come in to this one with a little extra motivation. They are also a negative in Net Rating at -5.1.
This one comes down to home court and points. The Heat +3.5 is way too much for a team playing at home with a higher Net Rating.
Charlotte Hornets vs. Memphis Grizzlies Betting Tips:
Memphis is 5-1 with a +7.4 Net Rating that puts them at sixth in the NBA. They have been holding opponents to a 97.2 defensive rating which is top four. Basically, they are playing Grizzlies basketball and getting it done. As always. When Conley and Gasol are healthy, this team is a threat.
They play the Hornets in Memphis tonight. While there is a lot to like about Charlotte's play this year, they are hard to get behind here. Gasol and Conley are much better than Howard and Walker, and you can do that with almost every player in the rotation. The Grizzlies are a West team and the West is the best.
We really like Memphis -6 here tonight.
Dallas Mavericks vs. Utah Jazz Betting Tips:
Utah is playing the slowdown, defensive bully ball that has led to a lot of success over the past couple of years. They are both scoring and allowing under 100 points per game. That isn't great on the offensive end, but on the defensive end it really benefits them tonight.
Dallas is a terrible defensive team. Their Defensive Rating is at 110 which ranks 29th of 30 in the NBA. Their only really skill is scoring and Utah isn't going to allow much of that. This one could get ugly.
Utah -8 is playing at home against a team that plays right into their strengths. We love this pick tonight.
Golden State Warriors vs. Los Angeles Clippers Betting Tips:
All the talk in the NBA this season has been about how the Warriors are having trouble early and the Clippers are great now. Do you think the Warriors haven't read that stuff? Do you think the Warriors aren't coming in to this game with a chip on their shoulder?
The Warriors offense has been there this year, a 115.6 offensive rating is by far the highest in the NBA. The defensive has failed them a bit, but this team has played really well against the Clippers over the last couple of seasons. Chris Paul may be gone, but the coach is the same and the Warriors know his style. These are the last four Clippers-Warriors games.
| | | |
| --- | --- | --- |
| 02/23/2017 | LA CLIPPERS | 113 |
| | GOLDEN STATE | 123 |
| 02/02/2017 | GOLDEN STATE | 133 |
| | LA CLIPPERS | 120 |
| 01/28/2017 | LA CLIPPERS | 98 |
| | GOLDEN STATE | 144 |
| 12/07/2016 | GOLDEN STATE | 115 |
| | LA CLIPPERS | 98 |
We are big fans of this Clippers team, but not tonight. The Warriors -5.5 are still the best team in the NBA and whatever motivation issues they've had this year won't be there tonight.
Follow @SBTSportBetting