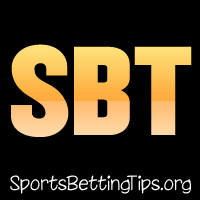 Follow @SBTSportBetting
It was a 1-2 night last night and our "1" was a nice one as we had the Golden State Warriors -11.
Vin said yesterday to bet Warriors -11 "because they are that good" and they proved that with an absolutely sensational performance over the Chicago Bulls to increase their run to 5 games.
Klay Thompson in particular put in an unreal performance with 52 points in their victory.
We had Hawks +11 and that was a frustrating one as Ben Simmons put on another sensational performance. It was amazing seeing the Sixers actually getting booed at half time as well as they were tied.
We also had Lakers +1 and they started strong but slowly fizzled out. The story was Jimmy Butler and his excellent 3 pointer shooting with five in the final quarter to give them the win. Good to see Brandon Ingram put in a solid performance though and we expect to see more promising performances from the Lakers in the upcoming weeks.
Philadelphia 76ers vs Toronto Raptors Betting Tips:
Raptors picked up their first loss last night in an odd game where both Kawhi and Giannis weren't playing.
I think following that the Toronto Raptors return home and get a big win over the Philadelphia 76ers. Kawhi is back tonight which is important and I think the Raps step it up.
What's good too is Phillys performances lately – they're not a team to be underrestimated and the Raptors won't do that.
It's a good matchup. https://www.Bovada.lvLove the Raps -6 Tonight.
Washington Wizards vs Memphis Grizzlies Betting Tips:
The Wizards are 1-5 and I think they go 1-6 after this trip to Memphis.
The Grizzlies main problem is on offense in that they're not getting a ton of points but stats wise they aren't doing too shabby. They are pour at rebounds but so are Washington.
End of the day I think the Wizards defense is bad enough that Memphis shouldn't have a problem putting up the points in this one.
https://www.Bovada.lvGrizzlies -1.5 is the play.
Houston Rockets vs Portland Trail Blazers Betting Tips:
Rockets come in this off the back of three losses and I think it's going to be 4. Sure there is some issues with the Blazers lke their first back to back however they had an excellent performance against the Pacers, have the depth and are nice and healthy.
Rockets are banged up hard and just seem like they have lost the morale currently. Harden is of course still out and that's a big loss. Portland meanwhile have six different players who currently average double figures with some of them off the bench.
I'm always good backing a team where everyone is performing and putting up the production and that's what the Blazers are doing.
Be surprised if they don't win this outright but we'll go with the points.
https://www.Bovada.lvBlazers +4
Follow @SBTSportBetting