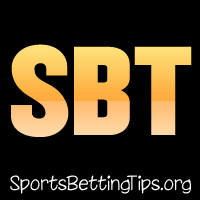 Follow @SBTSportBetting
It was a perfect 3-0 night last night with the NBA Betting Tips.
Feels good. Especially considering how easy all three were! No sweating the games which was great.
We had the Raptors -6 expecting with a combination of Kawhi being back and being at home the Raps would go to down. They did with three big quarters and a solid fourth. Kawhi Leonard was the top man in points with 30, and Siakam killed it with the rebounds as they ran out 129-112 winners. I loved that 12-0 run by the Raps. They just looked beyond elite during that.
I expected the Wizards defense to be bad enough that Grizzlies would get the points and that was the case in another nice and easy one. We had Memphis -1.5 and despite the solid performance of John Wall, the Grizzlies won 107-95.
Finally to make it the perfect night we had the Blazers +4 over Houston. I expected Portland to win last night and they did the job with a big 104-85 victory. They dominated in the first half and the Rockets couldn't compete with them. Portland are an excellent team at the moment with everyone performing well.
What a poor performance Melo had last night. 2-12 with 8pts in 31 minutes. Ouch.
Happy Halloween to all. Let's get on with the NBA Betting Tips for October 31st, 2018:
Minnesota Timberwolves vs Utah Jazz Betting Tips:
To their credit, the Minnesota Timberwolves have a solid 3-1 start to the season at home. However two of those teams are the Lakers and Cavs.
The Utah Jazz are on a lengthy road trip but they have won 4 out of 4 at home including their last 3 of this trip with wins over the Mavs, Pelicans and Rockets.
They were able to beat the Mavs on the 2nd leg of a B2B which was impressive and now they are rested and go up against the Timberwolves.
They come to Minnesota with Rudy Gobert on fire and that's a good thing. He's performing well all over the place and we're seeing other players such as Jae Crowder and Donavan Mitchell step up. Derrick Favors at last check is still questionable. I'd think with it being the knee that gave him issues last season they would like to rest him but we'll see.
I think Jazz can limit the Timberwolves offense and control the game and will be better when it comes to rebounds. I'm taking Jazz -5.5.
Unfortunately that is the only play of the day. My system isn't a big fan of anything else and looking through each game, there is nothing that really stands out for me.
Just the one pick to end the month – let's hope it's a treat instead of a trick!
Follow @SBTSportBetting