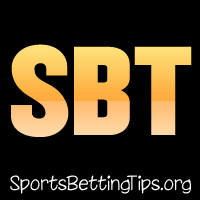 Follow @SBTSportBetting
It was an 0-2 night last night. Just two bad picks unfortunately.
We had Bulls -2. I really thought after their last game they would be able to keep it going and honestly I think I underestimated the Cleveland Cavaliers. They were quite excellent out there.
That wasn't a game that the Bulls lost like their previous game – this was one that the Cavaleirs won. I've no complaints there. Cavaliers were quite simply the better team. They'll be someone interesting to look at going forward.
Very disappointed in the Minnesota Timberwolves as they didn't look like they belonged on the same court as the 76ers in all honesty. All the metrics from the T-Wolves first games went to pot.
But hey it was worth it as we got to see that brawl with Joel Embiid and Karl-Anthony Towns. That was amusing. 76ers were up 20 points at that time so it was some excitement at least. That 76ers defense is legit.
Anyway yeah a crappy night – sorry about that. Hopefully I can bounce back tonight.
It's Halloween night and we have 3 games on the board.
It kicks off with the Heat going to Atlanta as the Hawks look to end their 2 game losing streak. The Nuggets visit the Pelicans who are looking to get their first win. new Orleans are 0-4 to start the season.
Spurs are on the road as the Clippers host them. Spurs are 3-0 to start the season.
Spurs vs Clippers Betting Tips:
The Clippers are reeling after suffering yet another loss in the NBA. They were thumped by the Utah Jazz.
We saw what happened after the Suns beat them. They came out and thumped the Hornetes and Kawhi Leonard will be hoping to lead them to a professional performance. They rested him against the Jazz for a reason and he will have this team fired up tonight.
Clippers have this game highlighted and they'll be motivated to give the Spurs their first loss. Clippers are going to be one of those teams where I feel we can back them based on motivation, or bet against them based on lack of motivation.
Spurs are 3-0 with some great performances from DeJonte Murray. He has to be overperforming though and will comw down to earth here.
They got that big win over the Blazers but this is a step up from Wizards and Knicks.
If Spurs are able to compete then props to them but I've got to think it's a dominant victory for the Clips.
https://www.Bovada.lvClippers -4.5
Follow @SBTSportBetting