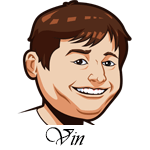 Follow @SBTSportBetting
A 1-1 last time out as the Padres moved on and the Cubs got swept.
The Central division teams turned out to be a real dud in this year's playoffs. Both leagues had three teams and all six of them went home early.
Thanks to that, the final eight teams see division match-ups across the board. The ALCS and NLCS is guaranteed to be East vs. West, just how it used to be.
Those series and their betting odds are:
– Oakland Athletics (-121) vs. Houston Astros (+100) (at Dodger Stadium in Los Angeles)
The Athletics look like the best bet as I would give them the advantage in pithing and the offenses are basically even.
– New York Yankees (-148) vs. Tampa Bay Rays (+120) (at PetCo Park in San Diego)
The Rays could be a good bet as well as their pitching was better throughout the year and the Yankees thin out fast after Gerrit Cole.
– Atlanta Braves (-358) vs. Miami Marlins (+275)(at Minute Maid Park in Houston)
– Los Angeles Dodgers (-223) vs. San Diego Padres (+175) (at Globe Life Park in Arlington)
The NL series are less interesting, but if the Padres can get strong starts out of Mike Clevinger and Dinelson Lamet (both didn't pitch in the Wild Card round) then this one could get interesting.
Things kick off with two games tonight. Let's go.
Best Odds for MLB:
All tips based on the starting pitchers listed. Tips should be considered void if any pitching changes are made unless otherwise noted. Occasionally the "follower" will be listed as we are betting on who will pitch the bulk of the innings.
Houston Astros vs. Oakland Athletics Betting Tips:
(Game will take place at Dodger Stadium)
Astros: Lance McCullers Jr. 3.93 ERA/3.70 FIP
Athletics: Chris Bassitt 2.29 ERA/3.59 FIP
McCullers is an interesting pitcher as he had some awful starts early that skew his stats, but he finished strong. He had a 2.68 FIP over his last five starts with some big strikeout numbers. Walks can be a problem for him though and the Athletics are a very patient team. The system does favor the Astros here, but it's by a very small amount.
Bassitt also had a fantastic finish to the season, but some of that was luck based as he had a 1.52 ERA/3.49 FIP over his last five starts. He's benefitted from pitching at a very good pitching park and guess what? Dodger Stadium is a good pitcher's park too.
The park factor should help us here and both pitchers look like they should be able to make solid starts. This total is set higher than the system thinks it should be. Go under.
Bet Astros/Athletics Under 8.5 Runs
New York Yankees vs. Tampa Bay Rays Betting Tips:
(Game will take place at Petco Park)
Yankees: Gerrit Cole 2.84 ERA/3.89 FIP
Rays: Blake Snell 3.24 ERA/4.35 FIP
Blake Snell is very good, but his starts are skewed by just how short he pitches. He's not made it six full innings all year long and it seems unlikely that he will here. The Yankees are a dangerous offense and they can definitely get him out of there early.
I am probably a fool for betting against Cole's dominance, but the Rays are a tough offense that has given him trouble this season. He had a 4.96 ERA/5.15 FIP against the Rays on the season. I am not looking for that level of struggle, but I do think he'll give up some runs.
The system favors the Yankees here, but by a very small amount (about a -109 line) and they are -150. The best bet looks like the over as both offenses should cause troubles for the starters.
Best Sportsbook To Bet MLB:
Register an Account.
All betting odds and props will now be viewable under the event listing.
You can deposit to BetOnline via over 20 different options such as credit card.
Follow @SBTSportBetting