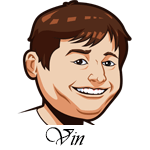 Follow @SBTSportBetting
An 0-3 record last time out. 4-5 for the series. 50-40 in the 2020 Playoffs.
The Miami Heat made fools of us all with their huge game three win. Jimmy Butler had the best game of his entire career and one of the best games you'll ever see as he finished with 40 points, 13 assists, and 11 rebounds.
Butler's stats pop off the box score, but it was really a team effort. They were far more aggressive on both ends of the floor and made things difficult for Anthony Davis all night as he finished with just 15 points and 5 rebounds. Just a really impressive game from the Miami Heat.
Our betting losses hurt. The Lakers losing, we can handle that, but the other two were just plain mean. We bet the over of 219.5 and the total landed at 219. Our player prop of the game was Rajon Rondo 19+ total points/rebounds/assists. He finished with 8 rebounds, 5 assists, and 4 points for a total of 17. Tough, but that's basketball.
The series takes on a new look tonight as the Miami Heat look to even things up while the Lakers hope to get back in the groove that saw them dominate the first two games of this series.
Best Odds for NBA:
Miami Heat vs. Los Angeles Lakers Betting Tips:
Bam Adebayo has been upgraded to questionable for this one so there is a chance he will play. That said, I'm not sure the Heat should get away with what they've been doing with Kelly Olynyk and Myers Leonard. They really managed to cause some trouble for Davis and the Lakers size advantage disappeared for one game.
Bam definitely changes the game though and him playing would be huge. Even if he doesn't though, you have to think that the Heat's confidence is back to where it was and they should play like they belong going forward. Butler can absolutely dominant a game and the Heat are just a machine when they are rolling.
The interesting thing about the Heat is that their offense was much better in Game 2, but their defense really shone here. That makes me wonder if we could possible see an even better game out of them. I hate to change my tune again here, but the Heat with the points feels like the play tonight. I'm not positive they can win, but this should be a war.
No matter what happens, I think we continue to see the type of scoring that has dominated this series. The winning team has scored 115 or more in every game. The issue has been the losing teams as we've seen three games decided by ten or more points.
Tonight I think we get a close one with both teams scoring over 109.
Player Prop: I made this using the Props Builder at Bovada.
Jimmy Butler had an all-time great game and while I don't think he'll do that again, I do think he'll keep that aggressiveness here. With the Lakers doing a good job of locking down the other guards, it's on Butler to carry the scoring burden and I think that's exactly what he'll continue to do here.
At the same time, what the Heat did with Anthony Davis worked. They played aggressive, they got him into full trouble, and they just made his life miserable. I can see them trying to that again here. How much success they have, I don't know, but I think that Butler can score more points than Anthony Davis here. It will be close, like 33 to 32, but I think he can do it because the Heat need him to do it. While the Lakers could see more of a LeBron game here with him being so angry after the last game and ready to compete.
Bet Jimmy Butler to have the most points vs. Anthony Davis (+194)
Best Sportsbook To Bet NBA:
Register an Account.
All betting odds and props will now be viewable under the event listing.
You can deposit to BetOnline via over 20 different options such as credit card.
Follow @SBTSportBetting