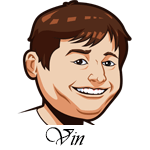 Follow @SBTSportBetting
The Browns have had a tough schedule to start the season and that continues here. The undefeated 49ers had a bye week last week and are playing at home here. That is a tough matchup for any team as rest and home field advantage are two big factors in the NFL.
This will be a great match-up of two of the best young quarterbacks in the league. The Browns are led by Baker Mayfield who currently leads the NFL with a streak of 17 games with at least one touchdown pass. The second highest streak in the NFL of games with a touchdown pass thrown belongs to Jimmy Garoppolo, the 49ers starting quarterback. This should be fun.
We also have four MLB games and we could hypothetically see all four series end today. The Astros and Yankees have a 2-0 lead in their series over the Rays and Twins, respectively. While the Dodgers have a 2-1 lead over the Nationals and the Braves have a 2-1 lead over the Cardinals. The favorited team in every series is leading right now, but all of these games take place at the home for the team that is down.
Notable Upcoming Bets:
MLB Betting Tips:
Los Angeles Dodgers at Washington Nationals: The Nationals are on the verge of being eliminated here, but they have a major card left to play in the deck: Max Scherzer. He's been the best pitcher in all of baseball over the past several seasons and he's at home here. He'll have his work cut out for him with this Dodgers offense, but I think he can pitch solidly enough to get them back in this series.
A big part of that is the Nationals offense. They were the 7th best offense against left handed pitchers this season and today they face Rich Hill. We don't have a huge sample on Hill as he only pitched 58 innings this year, but he was lucky based on his ERA/FIP of 2.45/4.10. I don't see him lasting long and the Nationals offense showing up here.
NFL Betting Tips:
Cleveland Browns at San Francisco 49ers: The Browns are really looking for a win here, but there are a lot of factors working against them. The bye week, the road game, and the big one, the 49ers defense. Baker Mayfield has been very good this season, but this 49ers defense has pressured 33.3 percent of QB dropbacks this season and will be all over him here. An interesting fact about Mayfield is he has two great receivers in Jarvis Landry and Odell Beckham Jr., but his QB rating throwing to them is rather low.
While the 49ers have had an easy schedule to start the season, I think they are going to perform here. This is Garoppolo and 49ers first showcase on primetime and I think they will be motivated to show it here. I have expressed my doubts about how the Browns will perform against the Niners defense, but I don't have those same doubts about the 49ers against the Browns defense. They are still figuring a lot of things out and that will ultimately cost them against the well rested team here.
Follow @SBTSportBetting