October 9th, 2014 Betting Tips: CFL, F1 & NHL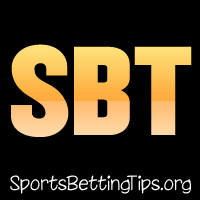 By
Yesterday, we had just one tip that would actually play out, and that was the Habs vs Leafs. We got a great win on that one, as we bet the Over 5.5 goals in the Habs vs Leafs. That came in with the Habs winning 4-3 in a thrilling game.
Must admit we were getting a bit nervous with the 3rd period drawing to a close, but thankfully the Leafs kept up the pressure and we got the win.
We also had a whole ton of golf tips yesterday and it's not too late to bet on most of those. You can see our article here with all the golf tips.
We've got Formula 1, CFL and NHL for you in a jam-packed October 9th, 2014 for the betting tips. We're staying away from Thursday Night Fooball – just too tricky a game as you never know if the Texans D will show up or not.
CFL Week 16 Betting Tips:
The CFL is tightening up with just 5 weeks left in the season. We're now seeing the teams that won't make it, and the teams that will.
In the West, the Stampeders are pretty much good to go, bar a disaster. The big question will be whether the Eskimos or Roughriders will be joining them. In the East, it's between the top 3 and any of them could make it. The Toronto Argonauts have 3 games upcoming against the Tiger-Cats and Alouettes, so they could write their own destiny.
This week in the CFL we like:
Tiger-Cats +3.5: They're playing the Argonauts. This is going to be a very tight game, but the Tiger-Cats are on a 4 game winning streak and in a game that is really close we'll always take the points.
Alouettes -3.5: Roughriders have been poor lately. The pressure is on them with the Eskimos up againt the Blue Bombers with a win likely – but we don't think they can pull it out. We're going with Montreal.
REDBLACKS +10.5: Boy do we hate typing that name in capitals. Seriously just call your damn team the RedBlacks. Anyway – +10.5 is a massive point spread against a B.C. Lions team that hasn't blown us away with their offense.
NHL: Lightning vs Panthers Betting Tips
It's a revitalized Tampa Bay Lightning, with the fans expecting a massive season from them. We would too.
We think Tampa will be able to beat the rebuilding Panthers who looked piss-poor in pre-season. The odds to win are no good – so we're going with the regulation win instead.
Bet: Regulation time win for the Tampa Bay Lightning. Odds on this are a healthy 1.83 available at https://www.Bovada.lv.
F1 Russian Grand Prix Betting Tips:
With the F1 season drawing to a close, it's a whole new track and it should be interesting.
The winner is a coinflip obviously and we're not getting the odds, so instead we're going with:
Podium Finish: Bottas 9/4. Straight lines is the big thing about this course, and Williams cars do great on the straight line. We like Bottas for the podium finish.
Top 6 Finish: Perez 9/2. With soft and medium the choices for tires, Force India will be great at squeaking out one less stop on this one. Hulkenburg has been consistent, but Perez represents some nice value.
Top 10 Finish: Vergne 1/1. With in race driver coaching banned, he's really stepping it up.
A couple of days on from the Japanese Grand Prix, it's now time for the Russian grand prix.
A lot of excitement for this race of course, with it being a completely new circuit. It's in Sochi, and is called the Sochi Autodrom and was actually built for the Olympics just a few months back.
A lot of contorversy over the race too as after the Malaysa Airlines flight was shot down, there were many people campaigning for the F1 to boycott Russia this year.
Best wishes of course to Jules Bianchi. Last week was very sad to see.
Lewis Hamilton goes into this as the leader, as it's down to the two Mercedes drivers now. Ricciardo also has 3rd wrapped up in the leaderboard and it says a lot about his driving ability to pick up 3 wins. Hamilton has a whopping 8 to Rosbergs 4, and if Hamilton was more consistent when not leading – well, he'd have a lot more than a 10 point lead that's for sure.
This one is a straight fight between the two Mercedes drivers and no car should be able to get anywhere near them as the teams switch to 2015. We won't be doing a winner bet here, instead we've got the following Russian Grand Prix F1 Betting Tips:
F1 Russian Grand Prix Podium Finish: Bottas
Bottas is 9/4 for a podium finish. Williams is excellent in a straight line, and you have to figure that will come in huge at this Sochi layout. Looking at it, and running a few simulations – it seems to reward low drag cars.
F1 Russian Grand Prix Top 6 Finish: Perez
The tyre choices are soft and medium, and you have to assume Pirelli won't want to be seen to get it wrong. Force India are complete masters when it comes to doing one stop less than everyone else – AND using it to get a good result out of it for themselves.
We're going to back Force India here to do the business – and most importantly go with Perez over Hulkenburg. The odds of 9/2 are just too much to pass up – sure, Nico has the consistency but Perez can spring a surprise now and again and we think he is going to do that here.
F1 Russian Grand Prix Top 10 Finish: Vergne
Odds on at 1/1 for Vergne. Funny to see – the in race driver coaching is banned and what happens? Kvyat starts to really struggle, while Vergne shows up out of nowhere. JEV's driving like his career depends on it – and really? It does. We don't think the car is good enough to get him a top 6 finish – tempting as the 16/1 is – but lower points is a good bet so go with Vergne to finish 10th in the Russian Grand Prix.