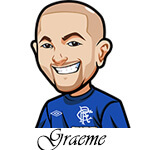 Well after two weeks in a row where I picked winners, we were unfortunately met with disappointment last week.
The biggest disappointment was Justin Rose pulling out of the Bridgestone with back spasms. He was the biggest bet of the week and I was feeling really good about him going into this tournament to be honest. Unfortunately that also makes me concerned about him for the upcoming weeks so can make things tricky even if he lines up in all the metrics.
The other disappointment was Rory McIlroy who I made a straight up pick to win last week. Things were looking good as he shot a 65, 67 and 67. He had a ways to go to catch up on Justin Thomas but I felt good knowing the pressure JT would be under. Alas it was a disastrous day for Rory who shot a +3.
I mean maybe 'disastrous" is a strong word to use ha – but it certainly wasn't ideal.
So this week is the PGA Championship. Should be tough one to play at especially considering the weather with rain early in the week that is going to offer up some nasty humidity.
Most of the players haven't ever played here so that makes things tricky as well. To be honest this is one of the toughest tournaments I've tipped I'd say. Usually I feel fairly confident but this time I feel a bit like I am throwing darts blindfolded. So let's go with some small unit plays.
PGA Championship 2018 Betting Tips
Note that e/w at Bet365 is Top 8 and that's what I am basing my bets on this week.
Tony Finau 40/1:
Strong performances in the Majors so far this year and coming in strong. A great price for him as he's usually able to break into the top 10 despite a bloodthirsty field. 1/4u to win & E/W
Rory McIlroy 12/1:
If the WGC ended after 3 rounds he'd be a sure thing for this one. It was disappointing to see but we've seen him click before and the price is something I enjoy seeing. I'd like to bet more but the way he has finished up tournaments a few times lately has me concerned enough. Only 1/4u to win.
Brian Gay 250/1:
Slight longshot ha but he stands out for me stats wise. Doesn't really have the Majors performances but he did have that 20th place at the US Open and there's a chance he may surprise. 1/8u to win & E/W.
Honestly I'm just not seeing anyone else. I mean I am but no-one I feel good about throwing my money on. Thomas is a great pick but it's hard to back him coming off a huge win. Despite the fact that he has logged back to back wins before and has also had numerous back to back top 5s. Unfortunately I just don't think the odds are there this week – may live to regret that.
Rose is also probably a great bet at 22/1. However last time he withdrew with back issues he came back and got cut at the US Open. If you're debating him it's probably still an okay bet just not one I'd advise.
I'm not expecting to win anything this week and I am okay with that. Good luck with whomever you choose.