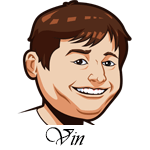 Follow @SBTSportBetting
It's been a good week for us thus far as we went 2-0 on Monday and 2-1 on Tuesday. Let's see if we can keep things going with another win here today.
Week 6 of the NFL season kicks off with an NFC East battle between the defending world champion Philadelphia Eagles heading to the Meadowlands to face the New York Giants. The East has been disappointing as a division thus far with the best team being the Redskins at 2-2. The Eagles have been especially disappointing at 2-3 as many people expected them to get right back to the Super Bowl. There is still plenty of time for that to happen, but this start hasn't been encouraging.
Speaking of discouraging, the New York Giants. They are 1-4 on the season and turnovers have been a real problem with 8 in five games. They've been hot and cold with the run game with two games of 114 yards and three games with 65 rushing yards or less. Which is slightly worrisome when they drafted Saquon Barkley with the second overall pick.
Notable Upcoming Bets:
New York Giants vs. Philadelphia Eagles Betting Tips:
The Eagles are just having one of those seasons thus far. They probably could've played better, but they could just easily be 5-0 as they are 2-3. Of their three losses, the biggest one was by six points with the other two being by just a field goal. This is still a pretty great team and Carson Wentz should have a strong game here against this Giants defense.
New York has all the weapons of a great offense, but their line is slowing them down. Eli Manning is typically hot and cold, but they should have better success with Barkley and Odell Beckham. This team has been getting better, but there are still issues here. They are 1-4 for a reason.
Honestly, this line is just ridiculously low. If the Eagles had some better luck and won a game or two more, I'd easily see them as a -10 point favorite here. Since this is a 2-3 team against a 1-4 team, the line is this. Don't be fooled. The Eagles are a much better team.
College Football Betting Tips:
Texas Tech has been running a three-headed monster at quarterback and it's actually working. They are averaging 48.4 points per game and are throwing for over 400 yards per game. Of course, they are also allowing a total 447 yards per game to opposing teams. TCU has been a much better defensive squad on the season and are allowing just a shade over 20 points per game. They play a bit of a slower pace, but I'm not sure Tech is going to allow that here.
This feels like a game much like last week's Texas Tech/West Virginia match-up. Texas Tech might lose the game, but they are definitely going to force TCU to play their game. They have too much offense to be totally kept quiet. Give me the points here.
NHL Betting Tips:
Goofy banner hanging aside, the Predators are still a pretty great team. As long as they have a healthy Pekka Rinne, they are a threat to go right back to the Cup Finals like they did two years ago. Whenever they are at home, I love this team as that crowd is always rocking and against the Jets tonight is a great place to start.
Follow @SBTSportBetting