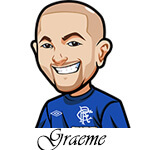 Follow @SBTSportBetting
A winning day with the English Northern Premier League yesterday.
We had Gainsborough to win over Basford at 2.10 odds. Gainsborough took a 3-0 lead which was great if you bet it at Bet365 as it would have cashed out. If you didn't well that's okay as it still won – just was a bit scary with Basford scoring twice in the 2nd half.
We also had Warrington to win and they did so with a solid 1-0 away victory. Their excellent defense kept up their performance.
It was a 2-1 night sadly as we had a brutal loss with Stalybridge vs Scarborough. We had the draw in that one at a big price of 3.60 odds and it was all square at 2-2 until the 91st minute when an injury time penalty saw us lose.
Very very frustrating that one although yet another remind about betting at Bet365 – the ability to cash out of a live bet.
UEFA Nations League Betting Tips will be taking over the site for the next few days! We had a pretty good record last time so let's hope it continues. Let's get to it. Not taking Scotland or rather not advising them but will be betting them. The bias is strong and it's not worth the stress if they botch it up!
Poland vs Portugal Betting Tips:
Portugal go into this one having beaten Italy while Poland drew 1-1 with Italy. Portugal will be without Ronaldo.
Both teams looked good against Italy I have to say. Portugal looked solid as did Poland.
One thing I have noticed from both teams however is a lack of real offensive creativity. Neither team looked too incredible in the final third of the pitch and I see this one being a low scoring one.
I was wanting to go with the Under 2.5 goals on this one but the price has really drifted. I saw it at 1.66 the other day which may have made it bearable but it's dropped to 1.61 now and that's too low for me.
I'm going to go for the draw at 3.20 odds. I think there's a good chance they cancel each other out here.
(Odds on this page are correct as of 2018/10/09 5:16:05 PM EST but are subject to change)

Kosovo vs Malta Betting Tips:
International football is always tough when it comes to handicaps as so many teams play so tight. However Kosovo at home have looked quite solid while Malta concede more than 2 goals a game going back their last 11 games.
Kosovo were able to put two goals past the Faroe Islands. The Faroe Islands have a pretty bad defense but so do Malta.
I've got to think that being at home, Kosovo do the business. They've got an excellent midfield and should control this game.
(Odds on this page are correct as of 2018/10/09 5:16:05 PM EST but are subject to change)
Russia vs Sweden Betting Tips:
I like the odds for Russia to win and really push to take this group. They're at home and they have an excellent and relentless attack. Sweden faltered against Turkey losing 3-2 and will endure a lot of pressure.
The odds on Russia is nice too and surprisingly it's drifting. I saw 2.05 earlier but now 2.10 so hey I'll take that. Sweden have some serious defensive issues I expect Russia to take full advantage of.
(Odds on this page are correct as of 2018/10/09 5:16:05 PM EST but are subject to change)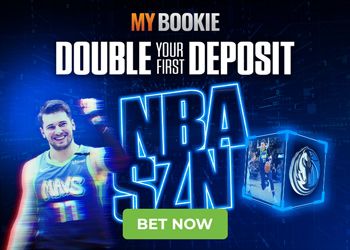 Follow @SBTSportBetting