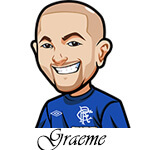 This week we've got the Players Championship in golf.
I am freaking swamped again this week work wise so I won't be doing much write-ups.
You can see basic write-ups over at golf betting tips.
Last week was the Arnold Palmer. Fun tournament. Was rooting on Spieth or Westwood pity neither of them could take it down.
We were super close with Fitzpatrick. Actually if you're an American you would have bet Fitz to win/Top 10 so props to you for that.
Alas just the one bet came in for me which was Kokrak: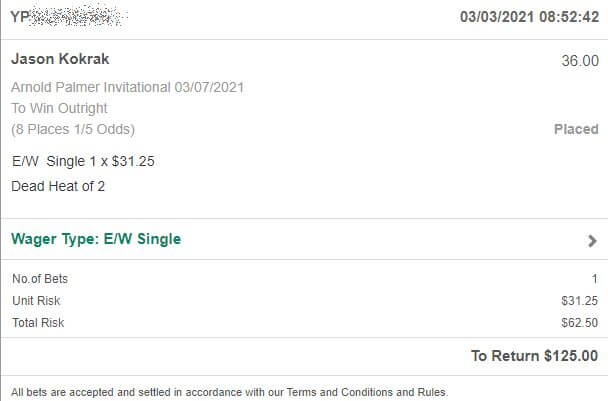 This week I'm doing 3u on Tommy Fleetwood and 1u on Jordan Spieth, Adam Scott and Webb Simpson.
All to win & e/w which is Top 8 at Bet365.
Tommy looked good last week. Plays well here. Spieth man how can you not bet the boy at this time? Scott if he was playing better it'd be more units. Webb gotta get on him. Stands out well for this course which he won recently.