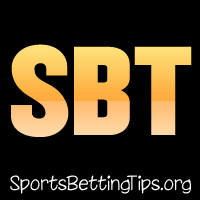 Follow @SBTSportBetting
Well we both felt it would be a close one yesterday, unfortunately one score decided the spread.
We both went with Celtics +7 and unfortunately they lost by 9 after the Cavs had a huge big start.
Vin went 1-1 with his player props with George Hill going over 10 points. He ended up with 13.
Tonight is Game 4 of the Warriors vs Rockets series and the Rockets were humiliated last time out. Are they able to come back or are the Warriors going to work on another gentlemans sweep?
Here's our thoughts:
Rockets vs Warriors Game 4 Betting Tips:
Vin: This is it for the Houston Rockets. Win this game or it's over. The last game was a complete letdown. We know that the game three is usually a great one for the home team, but that was just ridiculous. One of the top offenses in the NBA and the team with the best record in the regular season being held to 85 points? Ridiculous. I wish I had went with the Warriors adjusted line of -15.5 in that one.
I feel like the Warriors, when locked in are just that damn good and there is no one who can beat them. The question is, will they be locked in? We've seen them have games like this before in these playoffs and then come out soft in the next game. We've already seen that happen in this series. I have to think there is a chance of that and there is some real value in the Rockets +340 moneyline.
I just can't see the Rockets coming out like they did in game three. I expect some fight as they know that this is their season on the line. A good bet is the Rockets over 54.5 First Half. They were way past that in the first two games of the series and should be once again here.
I am looking for a big game from James Harden which is why I'm betting James Harden over 39 points and assists. He is the key to everything they do and he could hit this total in points alone. The Rockets play their best basketball when they play fast and move the ball, that means assists for Harden.
The final bet I'm making in this game is on KD. Yeah, my bets are pretty similar to my game three plays. This time I'm going Kevin Durant over 29.5 points. He scored 75 points in the first two games and wasn't really needed to do that in game three. I think this one will be closer and the team will lean on him harder here. A big game from KD should lead them to a commanding victory.
Graeme: As I predicted, the Warriors cleaned the Rockets clocks in Game 3 and it was one of those bets where afterwards instead of being happy about it, I was raging at myself for not betting more.
It was the biggest margin of victory in the Warriors playoff history and that's something to be said. It wasn't even a contest.
I think that one just kills the Rockets. Crushes their morale. You can't come back from that.
Maybe they won't be as bad? But I think the Warriors do it again. My only concern is against the Spurs and the Pelicans when they had a huge win the next game was relatively close. So it has me a bit concerned about the point spread for this one.
Andre Iguodala is doubtful but the net rating is only 1 point higher with him in the lineup so that's not a big deal at all.
I've went back and forth on this one and honestly I think Warriors win by 6-10 points meaning the point spread I can't really bet.
I'm taking a prop of Rockets to score the first 3 pointer at +112 odds. Highest odds I've seen that prop in this series and I think that's what they gotta do and will start draining them right from the beginning.
Follow @SBTSportBetting