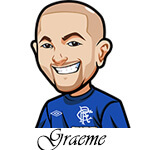 Follow @SBTSportBetting
What a week it was in the golf last week.
I tipped Justin Rose to win the tournament and he did not. He was looking great however there was one shadow he was in and that was the shadow of Tiger Woods.
Unlike previous tournaments this was one where Tiger was not letting it get away from him and he did an amazing job to wrap it up on the final day.
I'm not even mad. I've wanted Tiger to win forever and been so excited to see his comeback this year. You know how great it is to be out on a Sunday and actually have a crowd watching the golf?
I think I've mentioned this but I normally take my family out every Sunday for dinner and I coincide it with the back 9 of the PGA tournament that week. When football is on you practically have to beg to get a TV turned onto the tournament. This week more than half the TVs were turned into the golf and everyone was invested in it.
Makes it so much more fun as unfortunately the other tournaments, even the majors, just don't see those type of crowds.
We did have Webb Simpson for a cash so that was something at least sadly dead heat rules meant it was a losing week regardless. Oh well.
Ryder Cup 2018 Bets:
The Ryder Cup is one of those tournaments I love to watch but from a betting perspective, I approach it very casual. Honestly my betting record for it is probably in the negative. I do remember some nice wins but overall I don't do too much number crunching and approach it very casual and just for fun.
With that said I am taking Europe to win. I think form wise overall the European golfers are just in the better form although it's close. I think they will be overall more competitive and even better – this course should really suit them. Fleetwood and Noren both have wins at this course in the last couple of years and that's a good thing – they'll be able to give a few sound strategies to their team mates.
For Top European I am on Tommy Fleetwood. Tommy boy has of course won at this course and I think he'd like to wrap up the season with a bang. He's coming in with some good form and I like him to keep it going.
I'm going with DJ to be Top American. He had has some problems off the course however we saw last week that wasn't affecting him on the course. DJ is heating up big time and I think we'll see something special from him this week.
Finally I'm backing Rory as Top European. Rory is one of those golfers who can turn it on out of nowhere and I think he does that here and puts on an excellent performance. Some think Rose and the two are tied in terms of odds but I think Rose may be struggling a bit after last week and the way it turned out – think the boy is running on fumes.
CFL Week 16:
Man so close to the end of the CFL season already. I can't believe it. It's really flown by.
Four tips this week.
Stampeders -13.5: Argos struggle big time on the road and I like that to happen again as Calgary will be looking to wrap up the season with some dominating wins.
Lions +7: This is one where I think Hamilton might win it but they'll face a fiery BC Lions team and it'll be close. Tiger-Cats I believe win but Lions keep it close in my opinion.
Eskimos -6: Very disappointed with Edmonton last week and I think they turn it on at home.
Roughriders -6.5: Crucial game for the Riders as they are 2nd in the West and they will want to stay there. Surprised at this point spread considering the woes of Montreal and I'm good to back the Riders.
Follow @SBTSportBetting