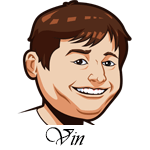 Follow @SBTSportBetting
A 1-1 record last night.
The Angels didn't mess around and delivered the win for us against Yovani Gallardo. It's crazy the history I've had with that guy. I went to a Brewers playoff game in 2011 where he looked like the man shutting down the Diamondbacks in game five of the NLDS and now I am licking my lips every time he starts a game. Life comes at you fast.
The Dodgers offense really didn't show up against Matt Koch last night. They ended up with the game tied late, but I was really expecting some big things from them with the roof open in Arizona and it just didn't happen.
Three picks today and just five games left in the season!
[text-blocks id="137″ slug="email"]
Milwaukee Brewers vs. St. Louis Cardinals Betting Tips:
The Cards are on the ropes after two straight losses to the Brewers. They are now slightly behind the Rockies for the Wild Card and could find themselves on the outside looking in on October. The Brewers have a chance to catch the Cubs in the Central and they are really clicking on all cylinders right now.
Jhoulys Chacin has been one of the more consistent Brewers starters with a 3.61 ERA/4.01 FIP on the year. With so much at stake here, I can see him having a short leash in this one. So either he puts up a good start or gives way to one of the best bullpens in the game.
John Gant goes for St. Louis who has a 3.53 ERA/4.06 FIP on the year, but he's hitting that wall where he's getting into career high innings pitched territory and is starting to struggle. He allowed six runs against the Dodgers two starts back and he only made it 2.2 innings in his last start. The Cardinals bullpen is in a bad way and the Brewers are killing it right now with a 119 wRC+ over the past two weeks.
Bet Brewers -106
New York Yankees vs. Tampa Bay Rays Betting Tips:
Just in time for October, the Yankees are back. Aaron Judge is back and everything is falling in to place right in time for the playoffs. Great. I'm not sure the sportsbooks have caught up yet though because this total is set really low.
Masahiro Tanaka goes for the Yankees and he's been pitching very well of late, except for his last start when he allowed five earned runs to the Red Sox. I'm not expecting that bad of a start, but he is facing a tough Rays offense tonight. The Rays have a 120 wRC+ over the past two weeks.
Throw in the Yankees offense coming around with a 114 wRC+ and I think this is a great place to grab the over. This total is just too low for the state of these two offenses and all we need is eight runs to see the over. Yes, please.
Bet Rays/Yankees Over 7.5 Runs
Los Angeles Dodgers vs. Arizona Diamondbacks Betting Tips:
I don't like going against guys like Zack Greinke, but every stat I follow shows the Dodgers as just killing this game. They have a 140 wRC+ over the past two weeks and a 112 wRC+ against righties on the season. The Dodgers bullpen has a 84 xFIP- over the past two weeks and have been shutting things down.
Throw in how bad the Diamondbacks have been of late and I can't stay away from this one.
Bet Dodgers -115
Follow @SBTSportBetting