Seattle Seahawks vs. Arizona Cardinals Betting Tips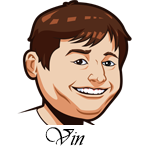 By
The Seahawks are one of the weirdest team in the NFL. Two weeks ago they won a game 41-38. Last week they lost a game at home 14-17. It has been feast or famine for their offense all season and they've been a tricky team to bet on.
Lucky for them, the Cardinals will be without Carson Palmer tonight. Drew Stanton instead gets the start and the Seahawks have owned him whenever they've seen him over the past couple of seasons. He is simply not the type of quarterback that can win games.
Of course, the Cardinals do have Adrian Peterson now who has really revitalized them. They've put up some big rushing numbers with him and the Seahawks defense is allowing over 109 yards per game on the ground. This should be a fun one.
#1 Sportsbook Online for Americans

Good deposit bonus, lot of unique bets & props. Excellent mobile & live betting.
NFL Betting Tips:
The thing about the Peterson experience in Arizona is that it is only really two games. He had one game 134 yards and 159 years in another. Every other game this season he has rushed for 33 yards or less. That's not great and against the Seahawks is not something that I'm really going to worry about.
The Drew Stanton at quarterback is a very real issue for Arizona and the Seahawks defense should swallow him whole. I'm predicting turnovers here and I'm predicting limited chances for the running game.
That loss last week was bad for Seattle and I expect them to come in this game fully motivated. They have the better quarterback and the better defense. That should overcome the home field advantage of the Cards. Seahawks -6 is the play.
NBA Betting Tips:
The game of the night is the Cleveland Cavaliers heading down to Houston to face the Rockets. These are two of the top four offensives teams in the NBA right now and both like to play at a high pace. The thing that really intrigues me here is the over 228 points as the offenses are really great and the Cavs defense is really bad. A 120-115 kind of game seems like a lock here.
The Philadelphia 76ers have been on fire of late. They have won five straight and are starting to look like the team that everyone dreamed they might be able to be. They draw a great match-up against the Sacramento Kings which should see them be able to continue their winning ways.
Sacramento has been trying to rebuild by surrounding their young players with veterans, but many of those veterans appear to be done. They've also had difficulty closing out games. Throw it all in a blender and we like the Sixers -6.5 quite a bit here.
A team that is on the opposite end of the road right now is the Oklahoma City Thunder, they've lost three straight and are experiencing some growing pains right now. They draw a favorable match-up tonight against the Denver Nuggets though. The key to this game will be Russell Westbrook who will match-up with some point guards who are nowhere near his level. OKC -1 is a strong play tonight.
#1 Sportsbook Online for Americans

Good deposit bonus, lot of unique bets & props. Excellent mobile & live betting.