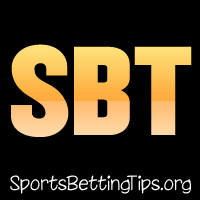 Follow @SBTSportBetting
2-0 last night!
We continued to ride the Celtics to great things. They were -6.5 point favorites and won handily by 11 as they never really had this game in doubt. The defensive performance of the Celtics early this year has been absolutely fantastic and I think we'll be listing them on these pages for much of this season. They are great.
Scheduling also played a big factor last night as we tipped Pistons -6.5 points over the Pacers. This was basically a scheduled loss for Indiana as they were in a back-to-back and a grueling six games in nine days schedule while the Pistons had four days off prior to this one. You have to keep an eye on these things in the NBA as they happen quite a few times during the season.
Let's get into tonight's picks and see if we continue our winning ways.
Cleveland Cavaliers vs. Houston Rockets Betting Tips:
This is probably the game of the night as two of the top teams in the NBA face off. Cleveland has been a bit of a mess to start the season, but they have played very well against better teams with most of their losses coming to bottom feeders. That seems like a question of motivation to me and a game against one of the top teams, top stars and on national TV seems like one they'll be motivated for.
Of course, the problem with Cleveland is defense. In the latest stats, they have the worst defensive rating in the NBA at 112.4. That's really bad. They are playing one of the top scoring teams in the NBA tonight who also play at a fast pace. Points will be scored tonight.
The line is a bit too big for us to pick a side here, but we are all over the over 228 points. The Cavs defensive issues, the Rockets pace and two of the top four offenses in the NBA should lead to plenty of points.
Philadelphia 76ers vs. Sacramento Kings Betting Tips:
Here come the 76ers. They've won five straight and six out of seven games. They've also won seven straight against the spread. They are on fire right now and tonight they get to feast on the Sacramento Kings.
Sacramento put a lot of money into veterans like George Hill and Zach Randolph this season, who have both struggled out of the gate. They are playing surprisingly well this season, but the young guys haven't shown the ability to finish down the stretch. We see this often with young teams and we should see it again tonight.
The Sixers -6.5 is a great play tonight.
Oklahoma City Thunder vs. Denver Nuggets Betting Tips:
The Thunder have lost three straight, including a big stinker against the Kings in their last time out. That should have them plenty motivated for tonight's game against Denver.
Oklahoma City's play has just been sloppy in the last two games as in both they had 20+ turnovers. They are a better team than that and they have the tools to match-up great in this one. We especially like the match-up of Westbrook on whatever is passing for a point guard in Denver these days.
Thunder -1 wraps up today's picks. Let's have a great one.
Follow @SBTSportBetting