Seattle Seahawks vs. Chicago Bears Betting Tips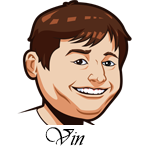 By
Posted:
September 17, 2018
Another NFL weekend is in the books and another tie is in the books. Maybe this run of ties in 2018 will finally get the NFL to switch to a model more like the college overtime which is far more enjoyable and doesn't end in stupid ties. The NHL realized that ties are the worst years ago and whenever the NHL is ahead of you on something, you're in trouble.
Tonight, we have a match-up between two teams that started the season 0-1. Both teams have playoff aspirations so this game has an importance that you wouldn't normally see in a week two game. If either of these teams lose this game they'll need to finish, at worst, 9-5 to hope to see the playoffs. That's a tough battle and one that neither one of these teams wants to take.
The Seahawks revamped their team over the offseason as they retired the Legion of Boom and are moving onto a new era of the team centered on Russell Wilson. While the Bears made the trade of the year as they got Khalil Mack from the Raiders and thus made their defense one of the more terrifying in the NFC. This should be a good one.
#1 Sportsbook Online for Americans

Good deposit bonus, lot of unique bets & props. Excellent mobile & live betting.
Seattle Seahawks vs. Chicago Bears Betting Tips:
The big problem for the Seahawks over the past couple of seasons has been the offensive line and the protection for Russell Wilson. While Wilson can often make something out of that situation, it is not a good situation to be in. I think that tonight he will be in that exact situation as I expect Khalil Mack and friends to put a lot of pressure on him tonight.
Chicago absolutely killed the Packers for 3/4s of the game last week and if it wasn't for Aaron Rodgers being magic, they probably would've came away with the win. With all due respect, Russell Wilson is not Aaron Rodgers. Not even close.
The Bears have rookie quarterback Mitch Trubisky behind center and they don't want him to do much. They'll want to mostly focus on the run game which should work well for them. Last week the Seahawks allowed 146 yards on the ground to the Broncos and didn't look like the run stoppers they need. This could get ugly and I see the Bears rolling at home here.
MLB Betting Tips:
A couple of totals that I am also looking at today.
The Phillies and Mets are both really hot at the plate of late. Over the past 14 days, the Mets have a wRC+ of 117 and the Phils sit at 103. The Mets have been especially dangerous and I think they can hit Jake Arrieta today who has had his struggles at home. He's also allowed three or more runs in his past four starts and five of his past six. While Zack Wheeler has looked good of late, this game is very important to the Phillies and I don't see them going down easy.
Bet Phillies/Mets Over 7.5 Runs
The Marlins' home park is always one of the best for surpressing runs and the Marlins offense is pretty good at that themselves as they have just a 63 wRC+ over the past fourteen days. Erick Fedde has looked good in his starts this year for the Nats while Trevor Richards has pitched well at home. This line feels about a half run too high to me.
Bet Marlins/Nationals Under 8.5 Runs
#1 Sportsbook Online for Americans

Good deposit bonus, lot of unique bets & props. Excellent mobile & live betting.