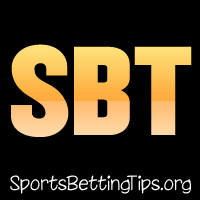 Follow @SBTSportBetting


[Get Exclusive Tips on our Patreon, Ad-Free
]
Your eyes are not deceiving you. That IS a picture of Prince William and the Duchess of Cambridge Kate Middleton on a betting site. You can actually bet on the baby name and sex, and we'll have tips on that later in this article.
We had another great winning day yesterday, going 2-1 with the Euro 2016 Qualifiers Betting Tips.
Funnily enough, the one bet we lost was a short odds bet and the shortest of all 3. It was Wales -1 and we bet that at 8/15. We needed Wales to win by 2 but they scraped the win 2-1 which cost us the loss. Talk about a one man team – and their celebrations were a joke afterwards. Nice to win and all but don't act like you won the World Cup!
Thankfully we got 2 bigger wins with Bulgaria and Italy. We had Bulgaria to beat Azerbaijan and that was a scary one – it was 1-1 until the 87th minute when Bulgaria scored and won the game. But hey it happened, and that's all that matters.
The other win was in Italy vs Norway. We had Italy to win there at a nice price of 17/20, and cashed in there.
So another profitable day. Today is September 10th, 2014 and this month is just flying by. I can't believe only one more day until NFL football.
Copa Del Rey Betting Tips: Real Betis vs Llagostera
Llagostera's first season in the Segunda hasn't been great. They've picked up one win at "home" but lost 2 games on the road, and we can't see them changing that in the Copa Del Rey.
Betis have been up and down, with a big 4-1 loss to Ponferradina but they usually do good at home, where they beat Numancia 2-1.
We like Betis to score early and keep it going till the end.
Bet: Real Betis to beat Llagostera over half-time and full-time. That means they will have to be leading at half-time and then win the game. Bet that at 1/1 odds at https://www.Bovada.lv.
Boxing Betting Tips: Miguel Vazques vs Mickey Bey
There's rarely upsets in boxing these days in the bigger fights, but we're going to go into Vazques vs Bey hoping that Bey can upset the odds.
The IFB Lightweight Champion is of course Miguel Vazquez who hasn't lost sice 2008. However Bey who is 20-1-1 really shouldn't have that loss – he was dominating John Molina until Molina caught him off guard. That's the type of loss a fighter really needs to get them to focus more.
We're going with Bey to upset the odds and get the win.
Golf Betting Tips: Tour Championship
Oh what a shocker – Rory McIlroy is the favourite to win the Tour Championship! Is it really a year ago since Henrik Stenson dominated the field to get the win and move above Tiger Woods in the FedEx Cup rankings? Time really does fly.
We like Justin Rose here. He does well on this course – 2nd 2 years ago, 6th last year. We also like Webb Simpson, another veteran of this course.
Unfortunately, the odds aren't the best. Simpson is 9/5, and Rose is 1/1 for Top 10 Finish.
Top 4 finish gets a bit better. Rose is 11/4 and Webb Simpson is a whopping 13/2.
It's tough to see one of those two winning, so that's what we are going to go for – the Top 4 finish. However we recommend betting 1/4 of a unit on Rose to win at 14/1 and Simpson to win at 33/1. Considering how they play here there's value in both those plays.
Royal Baby Betting Tip: Bet It's A Girl
You have to go with betting on a girl here. I mean we all know what position gets boys right? I'll give you a clue – woof, woof. And I'm sure the Duchess of Cambridge isn't going to let William do that to her twice!
In all seriousness though – it'll be a girl. It just seems perfect that they'll have both the boy and the girl. We haven't did the science behind it – but you just know it's going to be.
You can bet on that BTW at Bet365. Yes we're serious you can bet on what sex the baby will be, as well as the name.
Follow @SBTSportBetting