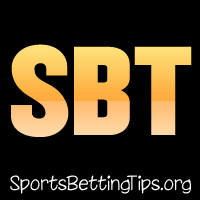 Follow @SBTSportBetting


[Get Exclusive Tips on our Patreon, Ad-Free
]
It is Thursday, September 11th which means just one thing – the beginning of NFL Week 2 for the 2014/2015 season.
While we love Thursdays during NFL seasons – it's also a chore because it's Fantasy Football time, and that means hours spent working on our fantasy teams. I'm a member of 4 different leagues and I swear I have different players in every one with no crossover so that can be bloody frustrating.
We're also in a big money league together where we all own the one team. Fun as hell when it comes to pre-draft, but we've already had so many heated arguments over so many decisions. Like we have Rivers and Palmer as QBs. So you have "Rivers is projected to get 16.17 points to Palmers 15.16", "But Rivers is going against the Seahawks!" etc.
Of course in that same league we're going up against Calvin Johnson so I mean seriously who cares what QB we pick?
In case you missed it, we sat down with the bookies yesterday to go over Week 1, and get all the information from a sportsbook perspective. They were celebrating at the end of Week 1 – will be interesting to see how they do after Week 2 and we're going to make that a monthly thing.
Alright it's September 11th. In case you missed it, yesterday we tipped Mickey Bey in the boxing this weekend. We also tipped Rose & Simpson to finish in the Top 4 in the TOUR Championship.
Let's get to the sports betting tips for September 11th, 2014:
NFL Betting Tips: Pittsburgh Steelers vs Baltimore Ravens
Quite the big match-up between these two. Steelers are just 1 point underdogs, while the over/under is set at 44.5 points. Week saw the Steelers saw off the Browns 30-27 in a tight one, while the Ravens lost to the underrated Bengals 23-16 at home.
This will be a ferocious and fun game, and of course you have to wonder how the Ray Rice saga will affect the Baltimore Ravens. Will they bond together, or be disjointed?
We consider that a bonus – we would always be picking the Steelers here anyway. Le'Veon Bell was just incredible last week, and we expect a lot more from him. In a game where both teams are evenly matched, we consider Bell the rock that swings the weight in the Steelers favour, and will be taking them to win the game.
Bet: Pittsburgh Steelers to WIN the game – forget the point. +112 odds for this at https://www.Bovada.lv.
UFC Fight Night 51 Betting Tips: Antonio Silva vs Andre Arlovski
We just don't rate Arlovski at all. He's just not got what it takes in UFC these days unfortunately. We loved the guy years ago but he is at the tail end of his career and doesn't have the ferocity for the heavyweight division.
Despite the 10 month layoff, we like Bigfoot to come out and dominate and get the KO early on. We're going to go with Under 1.5 rounds at +140 odds which we think is a fair price. Personally we'd have it as a pickem, so +40 on top of that? Yes please.
NRL Betting Tips: North Queensland Cowboys vs Brisbane Broncos
We don't get a lot of Australian fans so you may be scratching your head when you see Cowboys vs Broncos betting tips when they don't actually play in the regular season! However this is the National Rugby League and one of our guys is an expert on that.
The Cowboys are -6 to cover the spread over the Broncos and we like them to do that. Cowboys are on a roll – last time they played here, the Cowboys beat them by 13 points with ease. They've also won 3 out of their last 4 at the 1300SMILES Stadium by an average of 14 points.
On top of that the big one is Jonathan Thurston. He is the form player of the competition who is pulling all the strings, and honestly the Bronco's just have no real counterpart in their team for him.
Follow @SBTSportBetting