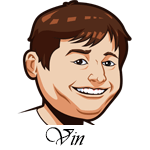 Follow @SBTSportBetting
After a weekend filled with football, it's back to just baseball.
We had a 2-1 record yesterday with our tips. The only loss was a big one though as the Lions absolutely blew the game against the Jets. Four interceptions from Matthew Stafford and new coach Matt Patricia had his reputation as a defensive genius absolutely pantsed by the Jets offense who set a Monday Night Football record with 31 points in a single quarter. Wow. It's hard to see any silver linings for the Lions there and this could be a long season.
Today is all about baseball though. The playoff race is heating up and there is a big one on the slate tonight between the Brewers and Cubs. With the Brewers win last night, they are now just one game behind the Cubs for the National League Central lead AND the top seed in the National League playoffs. So, if things stay like this whoever wins this division has a shot at playing the other in the first round of the playoffs. That would really be something.
Of course, the Cardinals (or Dodgers, Rockies or Diamondbacks (probably not the Phillies) could mess that up by winning a road game in the one game playoff. There is also a lot of baseball left to play so who knows if it ends up like this. Still, it's crazy to think about.
Notable Upcoming Bets:
MLB Betting Tips:
Coors Field is the park that leads the world in offense. They always have high scoring games and lead the league in runs scored. Here's the thing though: this year's Rockies offense isn't very good while this year's pitching is carrying the team. Up is down, day is night.
Zack Greinke goes for the Diamondbacks and he's pitched here enough that I think he gets it. He's one of the smarter pitchers in the league and I love this match-up for him. The Rockies have just a 78 wRC+ against righties on the year and I think he'll do well shutting them down.
Antonio Senzatela is on the other mound and while I am not the biggest fan of his, he always pitches well at home and the Diamondbacks offense is ice cold right now. They have just a 63 wRC+ over the past two weeks. This game is set with a big Coors over, but I just don't see it.
Bet Diamondbacks/Rockies Under 10.5 Runs
I made one baseball pick yesterday, the Braves over the Giants, and it won. I am going back to that well today as the Braves are killing it right now while the Giants are an absolute mess. San Fran just doesn't have any hitting right now and Mike Foltynewicz is a good starter against most teams, he'll be great against this one.
Andrew Suarez has kept the Giants alive for much of this season, but he's nearing his career high in innings and that doesn't always go good for young pitchers. He's also facing a really tough Braves offense that has a 111 wRC+ against lefties on the year. You know what to do.
Follow @SBTSportBetting