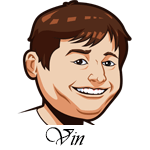 Follow @SBTSportBetting
A 2-0 record last night.
It could've been 3-0, but I didn't have the guts to go through with the Rays over the Indians. That would've bee a close one, but the system liked it and it came through. Wins are wins and with so little time left in the season, I'll take them in any shape or form.
The Brewers held onto a 3-2 lead for the win on the road. That was quite the nail biter and there were a few moments in this one where I thought Milwaukee left runs on the table. Thankfully, they pulled it out.
Atlanta was seemingly a close one as well with a 2-1 leading going into the ninth, but then they added two runs in the ninth to secure this one.
[text-blocks id="137″ slug="email"]
Arizona Diamondbacks vs. Colorado Rockies Betting Tips:
This one has some major playoff implications and I am not expecting it to be the usual Coors Field game. For one, both of these teams are pretty weak against right handed pitchers. The Rockies we have been beating that drum all year, but the Diamondbacks have fallen back to earth as well.
Zack Greinke goes for the Diamondbacks and he has a 3.08 ERA/3.82 FIP on the year. He's pitched here enough in his career to be used to it and the Rockies have the 78 wRC+ against righties on the season.
Antonio Senzatela has a 5.04 ERA/4.08 FIP in his home starts this year. That isn't the most impressive, but neither is the Diamondbacks offense. They have an 81 wRC+ against righties and have been even worse of late with a 63 wRC+ over the past two weeks. I just don't see a ton of runs coming from either of these teams.
Bet Diamondbacks/Rockies Under 10.5 Runs
Atlanta Braves vs. San Francisco Giants Betting Tips:
I just can't quit going against the Giants. I actually like this match-up a bit more than yesterday's.
Andrew Suarez has had a decent season with a couple 4.33 ERA/4.24 FIP. There are two things that have me going against him tonight though. One, the Braves are great against lefties with a 111 wRC+ on the season and are hitting the ball well of late with a 108 wRC+ over the past two weeks. Second, he's at his career high of innings pitched and that doesn't typically mean that you get better. The human body is not meant to do this and doing it more than you've ever done it can lead to some bad things.
Mike Foltynewicz has a 2.75 ERA/3.34 FIP on the year and has been getting it done for this team. If you've read this site over the past few days, you probably know what I am going to say here. The Giants offense has just a 53 wRC+ over the past two weeks and there isn't much sign of that getting better.
I don't know why the Braves aren't a bigger favorite here. I know this park suppresses runs, but every single metric I track shows the Braves as big winners here. Let's go with them.
Bet Braves -140
Follow @SBTSportBetting