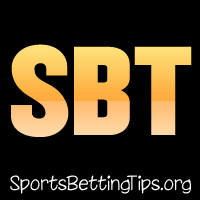 Follow @SBTSportBetting


[Get Exclusive Tips on our Patreon, Ad-Free
]
So we've had one game already in NFL Week 1, and of course there had to be some controversy surrounding the Patriots. In fact, it would have been boring if we hadn't had Headsetgate, wouldn't it? But even without that, it was a fun start to the season, even if it didn't tell us too much about both sides, as that wasn't the Steelers we'll be seeing later on in the season.
We can't forget to mention the US Open Women's Final, with Flavia Pennetta overcoming Roberta Vinci with relative ease. After Vinci dispatched Serena Williams in the semis-finals, it was always going to be tough for her to lift her game again to win the final. Pennetta announced her retirement at the end of the match – she'll compete in a few more tournaments and then will bow out after the season final if she qualifies. Not a bad way to bow out, really, is it?
Anyway, the busy weekends start again now, so let's get to the free sports betting tips for September 13th, 2015.
NFL Betting Tips:
The first play of Super Sunday, as I'm going to dub it, because why the hell not, is Miami -3.5. The Dolphins have looked hot in pre-season, while the Redskins have had a horrendous time of it. The Dolphins' offense looks powerful, while we're not sure that Washington have enough firepower to match them. The line looks to be moving more and more to favor Miami, so get on this while you can, but don't be put off by -4 either. We're loving that RG III is out for this bet. Ndamukong Suh will be the big threat in the Miami D, which should hopefully keep the second-string Washington offense at bay. We're confident here, and it looks like Vegas has been taking a ton of bets on the Dolphins, which goes to show how confident everyone is that it's going to be a good start to the season for Miami.
Second up, we're going to be taking Arizona -2.5. Carson Palmer is back, and he's going to be coming back with something to prove, which could be dangerous for the Saints. All we need to get the W here is a FG separating both sides, and looking at both teams, there's definitely a field goal difference between them. The Saints have a new-look side that might just take a bit of time to bed, and Arizona is a horrible place to go when trying to get things to come together in Week One. Just remember how good the Cardinals were at the start of last season with a fully-fit Palmer. They're going to be that good again, and the Saints are going to suffer.
Under 39.5 points in Browns/Jets game also looks good to us. We all know how punishing the Jets' D can be, and when you combine that with the fact that Geno Smith will be out, it makes for a low-scoring game in our books. The question here is basically how will either side get points on the board? The Browns look incredibly unsettled at the moment, which also doesn't bode well for a high-scoring game. It's going to take them a while to settle down, so we can't see them posing too much of a threat in the red zone. Low points seems to be written all over this one.
Finally for Week 1 of the NFL season, we're going to take Jacksonville +3.5 because we honestly think they're a better team than the Panthers. The Panthers are just not a good side at all, and while the Jaguars are pretty poor too, they at least have some options when it comes to their offense, while Cam Newton has his options limited when it comes to who he'll be passing to. Kelvin Benjamin's ACL injury has put a huge dent in the Panthers' plans, that's for sure. There is a question mark when it comes to Blake Bortles, but he'll hopefully put a woeful rookie season behind him and start to realise some of his promise – what better time to do that than at home against a weakened Panthers outfit?
There are lots of options for Week 1 of the NFL season, but what we've tried to do is find the value here, while waiting to see how the teams have settled and gelled, as there's a hell of a lot of questions to be answered in the first week of any new season. Still, the football season has started, isn't it great?
US Open Men's Final Betting Tips:
Djokovic versus Federer, who would have thought it? Well, most of us, to be fair. Murray was poor, Nadal was worse and there's no-one else that can hang with either of these two men at the moment. Both have looked ridiculously good in their semi-finals, with Federer having probably the harder draw against Stan Wawrinka. That's not to say Marin Cilic is a pushover, considering he was the defending champion, but he's not had the greatest of seasons compared to Wawrinka.
Anyway, this is what it's come down to, and Djokovic is rightly favourite. But there's a bit of value to be had on Federer. The Swiss legend has been playing great tennis, he's only been broken twice and is yet to drop a set. Sure, he's likely to drop a set to Djoko, but he is human. While it's not the greatest value of all-time, get on Roger Federer to win the US Open Final while the value is still there.
Bet: Bet on the god that is Roger Federer at Bet365
Follow @SBTSportBetting