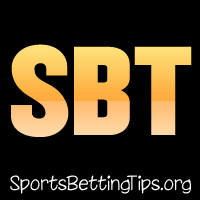 Follow @SBTSportBetting


[Get Exclusive Tips on our Patreon, Ad-Free
]
We're getting this one out early because we've got some UFC Fight Night 52 bets and as it's from Japan the times of when it airs are bloody confusing! So we wanted to make sure we had the tips up in time for everyone. Plus I'm sure all our Scottish visitors will be too busy either celebrating or rioting, depending on the results of the vote later tonight.
In case you missed it, in September 18ths Betting Tips we tipped the Falcons -6 over the Bucs.
We also tipped Joost Luiten as a Top 5 finish in the ISPS Handa Wales Open, LGPA winners of Lexi Thompson, Mi Jung Hur and Angela Stanford, and Pacific Links Hawaii Championship winners of Davis Love III, David Frost and Jay Haas.
Okay so we've got the F1 Singapore Grand Prix coming up, as well as UFC Fight Night 52. Oh and Bellator 125 as well – might have some betting tips for that. Let's get to the betting tips.
Singapore Grand Prix Betting Tips
Lewis Hamilton picked up the big win at the Italian Grand Prix, as he continued the tradition of pole position winning that race. He's now going into the Singapore Grand Prix as the 4/6 favourite – pretty much standard odds there.
We like the value on Nico Rosberg to win this race. Rosberg already won at Monaco this year and that's a really similar track to the Singapore Grand Prix. He's also consistently finishing in the points at Singapore, so we'll be going with him to win.
We're also going to go for a long shot bet of Jenson Button Podium Finish. The odds of this one are 14/1 but we think this is worth a shot. See – McLaren has really been getting better as the year has gone on, and this could be a crazy race. Button is someone who is best placed to take advantage of it, and at 14/1 it's worth the bet. If you want to play it safer, he is 7/4 for a top 6 finish but 14/1 is just too appealing for us.
For Top 6 finish, we would go with Hulkenburg at 4/1.
Bet: Rosberg to win at 15/8, Button podium finish at 14/1 and Hulkenburg Top 6 at 4/1. These are the best prices available, all at https://www.Bovada.lv.
UFC Fight Night 52 Betting Tips: Michinori Tanaka vs Kyung Ho Kang
Tanaka is 10-0 and was incredibly impressive prior to joining UFC. Of course the question is always whether or not a fighter is going to continue to be good when they hit UFC. He debuted at UFC 174 and dominated Delorme so he's got the first fight nerves out of the way.
This one will probably go the distance – Kangs strength should be enough to stop Tanaka locking a submission on him. But Tanaka should dominate the whole fight and get a 30-27 win.
We're going with Michinori Tanaka to continue his undefeated streak.
Bellator 125 Betting Tips: Brian Rogers vs Rafael Carvalho
After a loss in his MMA debut, Carvalho has ran up a nice 9 wins in a row. He's making his Bellator debut against Brian Rogers. It's been frustrating for Rogers as he was initially to fight James Irvin then Brett Cooper – but doe to injuries, it's going to be Carvalho.
Rogers has been struggling lately and looks to be going downhill, and this could be a great fight for Carvalho. At the +120 odds he is clearly worth a bet.
How about that Italian Grand Prix? As predicted by us and our computer simulations 2 weeks ago, we went with Lewis Hamilton to win it and he did just that. Hamilton just did not look in trouble at all throughout the race, and it was a nice victory for him.
Mercedes picked up the top two finishes, while Williams were next with Massa way ahead of Bottas by 15 seconds, and then it was the Red Bull cars.
We had Button as a Top 6 finisher but that didn't pan out as he ended up 8th.
Alrighty – the Singapore Grand Prix at the Marina Bay Street Circuit. A relatively new circut that has been in the F1 schedule since 2008. Alonso has won 2 of the 6 races, Vettel has picked up 3 wins in a row and Hamilton picked up his lone win in 2009.
Vettel has been struggling as of late with 3 for 3 for chassis – not a good sign. Is this the course where he turns it around? At 22/1 odds you almost want to bet it just because. This is a crazy race but he absolutely dominated it last year. In saying that – heh, that was before the engines became so drastically upgraded in the other cars.
Let's get to the Singapore Grand Prix Betting Tips for the F1 2014 season:
Singapore Grand Prix Winner: Nico Rosberg
We like Rosberg to pick up the win here. He won at Monaco and that course really is highly similar to this one. He looked good in Monaco as well, and we think the same skills will apply for this course. He's always been in the points at Singapore except for 2009 and that was a drive through penalty.
So go with Rosberg to win the Singapore Grand Prix.
Singapore Grand Prix Podium Finish: Jenson Button
This is a risky bet here but one we want to make. 14/1 odds are just too high. You've got a team radio ban and a 2 hour time limit – in our computer simulations based on that, Button was a consistent podium finisher.
Go with Button at the massive 14/1 odds for the podium finish in the Singapore Grand Prix.
Singapore Grand Prix Top 6 Finish: Nico Hulkenburg
Same reasons as the two above – Hulkenburg can take advantage of the race, and more importantly he has 11 points finishes with 6 in the top 6. Consistency is the key.
4/1 odds too so a nice price.
Remember that tis a tough street circuit where the race nudges the two hour time limit even without a safety car. There has never been a race here without a safety car. 1/5 odds for the safety car which is probably fair price sadly.
The team radio ban means that drivers will now have to operate the cars without help from the garage, take the unders on number of finishers. They may even be a chance of a Marussia/Caterham point. Currently 17.5.
Follow @SBTSportBetting