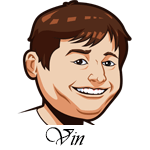 Follow @SBTSportBetting
Thursdays are such a big night for sports and this one is no different. We have a big game between two AFC South teams as the Jacksonville Jaguars host the Tennessee Titans. Plus, Houston taking on Tulane in Division-I college football, a ton of baseball action, and the WNBA playoffs roll on. Thursdays are made for watching the sports on the TV.
The Jaguars are in a must-win situation as they are 0-2 on the season. Last week was an ugly, ugly game as they lost 13-12 and the loss of Nick Foles is really hurting this team right now. Gardner Minshew is starting and he does have potential, the Jags are going to need some of that to show up here tonight.
We have a lot to get into in the sports betting world today with four picks in four different sports. Let's get to it.
Notable Upcoming Bets:
NFL Betting Tips:
Tennessee Titans at Jacksonville Jaguars: This feels like a classic zig when they zag moment. The total on this one opened at 41 and is down to just 39 at the time of this writing. The thinking seems to be a repeat of last week's low scoring Jags game. I am thinking the cuffs will be off Minshew a bit here and he'll look more like Week 1 than Week 2. Plus, I really like the running game of the Titans and they'll be able to score in this one. It won't take much for this one to go over and I think it will.
NCAA Football Betting Tips:
Houston at Tulane: These early games are always tough to project as the strength of schedule is always so disparate. Houston has played Oklahoma, one of the best teams out there, and Prairie View which is definitely a college. Tulane has played Auburn and Missouri State. It's hard to judge the stats when the difference between those teams are that far apart.
The one stat I am looking at is the rushing though. Tulane has been absolutely pounding the ball as they put up 350, 120, and 298 yards in their three games this season. While Houston when playing Oklahoma allowed over 350 yards in the ground. Tulane's running game should remain strong here and they are playing at home which should lead to another win.
WNBA Betting Tips:
Las Vegas Aces at Washington Mystics: The Mystics got the win in game one with a 97-95 final score. Elena Delle Donne was awesome as usual and the team pulled out the win. It was a solid performance, but one where I don't quite understand the line for this one. Washington blew multiple leads in game one and don't deserve to be -10 favorites here. They had real trouble stopping A'ja Wilson and I think Vegas puts up another fight here.
MLB Betting Tips:
St. Louis Cardinals at Chicago Cubs: The NL Central race is the focus here as the Cubs host the Cardinals. This is definitely go-time for the Cubs who are without both Javy Baez and Anthony Rizzo. The call-up of Nico Hoerner has been huge for them though.
The thing I like about them tonight is Kyle Hendricks on the mound. He has a 1.75 ERA/2.91 FIP in his home starts this year and this is one of the biggest home starts of the year. He goes against Jack Flaherty who is good, but is much worse in his road starts. The Cubs offense is much better than the Cardinals against righties and I expect them to show up big here today.
Follow @SBTSportBetting