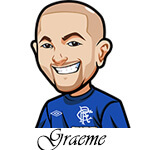 Follow @SBTSportBetting
UFC Fight Night 159 takes place this weekend.
Should be a good card with a lot of potentially excellent matches on the card. It's headlined by Yair Rodriguez vs Jeremy Stephens.
The co-main event is a Womens Straweight matchup featuring Farla Esparza vs Alexa Grasso.
Brandon Moreno also takes on the undefeated Askar Askarov.
It's in Mexico City and the Mexican crowd is always a nice and loud crowd which will make for a great atmosphere. Wonder if Cain Velasquez will be in attendance. Loved his AAA stuff I must say.
Let's get into it:
UFC Fight Night 159 Bets:
The main event is a coinflip in the odds and I agree with that. If I was betting I'd probably take Yair Rodriguez but I am just going to sit back and enjoy that one I think.
Vincius Moreira to win. Probably one of my favourite bets. Moreira opened at about +120 and I got on that one right away for a small amount. Happy with it. He's struggled a bit in the octagon since the contender series however I think the striking battle sees him win with ease here. Craig just isn't much of a striker and Moreira can control him on the ground too. I like Moreira to win probably vai sub.
Askar Askarov to win. He's about -155 so you probably want to parlay this with another favourite. Just a bad matchup for Moreno in my opinion. Askarov will wrestle him, he will dominate him, and he will get him down. I just can't see this going any other way.
You may want to back on Sijara Eubanks on that parlay to make it worthwhile. Her or Claudio Puelees are probably safe bets
I like the underdog Carlos Huachin to win. My reasoning for that is simply because Quinonez hasn't really shown anything in UFC. Everyone he beats have losing records. Wood really schooled him. Huachin can win the striking game. While Quinonez will attempt to take him down I think Huachin gets the upset win.
I like Kyle Nelson to win. He has a full camp for this one as opposed to the Ferreira fight. Reyes has very poor defense and I feel like based on what I saw in Nelsons fight against Sayles, he'll know how to exploit that. This should be a fun fight but I like Nelson to take it.
That's it from me. Should be a banger of a show. If you don't recognize a few people on this card don't make that an excuse to skip it. It should be a good one.
Follow @SBTSportBetting