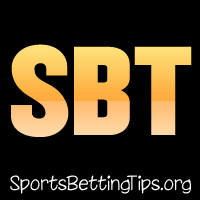 Follow @SBTSportBetting


[Get Exclusive Tips on our Patreon, Ad-Free
]
It's Wednesday, September 23rd here at the Sports Betting Tips offices and we're sorry we are a little bit late with todays betting tips.
We have honestly been swamped working on the Tour Championship, trying to figure out the best betting tips available and of course to pick who will win out of the Golden 3 of Spieth, Day and McIlroy.
We're hoping for a good tournament as the PGA season wraps up and we've got betting tips below for that.
A good couple of games in MLB over the last few days and the Yankees vs Blue Jays series has been fun to watch.
Plus we're counting down the minutes until the NFL comes back. It's back tomorrow, with the Washington Redskins vs the New York Giants. That should be an interesting one. Giants really need a win to get the ball rolling.
Let's get to todays betting tips:
Tour Championship Betting Tips:
Out of the golden 3, we are going to go with Jordan Spieth 8/1 to win.
We've compared all 3 and it's tough. There's part of us that think this is Rorys tournament to lose. It's almost made for a win for him. We've looked at Jason Day and his ridiculous form over the past month. We've considered all the options.
But we'll go with the 3rd favourite, Jordan Spieth.
After missing those 2 cuts Spieth bounced back with some very solid form last week. He looks like he is ready to hit the ground running this week. Yes he finished behind Rory and Day(who was just in insane form) but that's just extended his odds. It has to be a bit hard for Spieth when he hits a 65-66 and Day hits 61-63. Some frustration clearly leaked in there as Spieth knew he had no chance of winning and that's why he hit a 72 the next day.
We like Spieth to come out swinging – quite literally. We feel he is going to take dominance of this tournament early, and lock it down. Now the irons issue is sorted out – we're going with Spieth all the freaking way here.
We're also going to take Justin Rose for a Top 4 Finish. His form at this course has been quite excellent. On top of that in the last tournaments he has played he has had some solid finished with 3 finishes in the top 4 in his last 6. That's impressive – especially considering the fields he is up against.
And our last betting tip is on a Hole in One: Yes. Honestly for this one we do not have any sound reasoning. Wish we did. But it's been such a crazy season. From the initial domination of Spieth to the late emergence of Day, and then coupled with Rory and his injury. We're quite sure this tournament will have a hole in one just because. This is one of those bets you may as well bet casually though like us. Then you get to sit back and enjoy every drive and hope that it manages to sneak in.
Bet: Place your golf bets for the Tour Championship at the #1 online sportsbook for golf betting, https://www.Bovada.lv.
Follow @SBTSportBetting