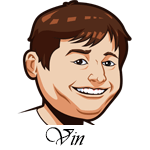 Follow @SBTSportBetting
An 0-1 record last night.
Sometimes there are games and I could swear the teams decided to just get it over with as fast as possible. I turned on the Mariners/Rangers game last night around 930 and it was already in the fifth inning. A few innings of watching and it felt like they had that agreement. No deep counts, nobody chasing walks and everybody swinging. Seattle drew one walk the entire game and it's not like they were facing some control experts. I'll need to be more careful these last couple of days when taking teams that just don't seem to care.
Three days left in the season. The Cardinals and Cubs start the most intriguing series as the Cards are on the brink of playoff elimination while the Cubs need some wins to hold off the Brewers for the Central division. The Dodgers, Brewers and Rockies all draw favorable match-ups this weekend, but the seeding is still pretty wide open and one team will be left out of the Cardinals, Dodgers, Brewers and Rockies.
[text-blocks id="137″ slug="email"]
New York Yankees vs. Boston Red Sox Betting Tips:
The rivalry continues and one team just doesn't really care all that much. I guess that the Red Sox could play hard here in hopes of the Yankees moving down to the second Wild Card, but that might be too risky to do. The Yankees have just a 2 game lead over the Athletics so they need to win at least today and maybe tomorrow too. They'll try and take this one.
Even if they didn't, I'd like this one. The Yankees offense is officially back as they beat up on the Rays this week and the lineup is back to being scary right in time for the playoffs. They have Brian Johnson who is not elite in any way and the Yanks have killed lefties when healthy. I think that's exactly what they do today.
JA Happ has been a very solid acquisition and the Red Sox have struggled against lefties this season and that's before you consider whatever makeshift lineup they put out today. An easy pick.
Bet Yankees -140
Washington Nationals vs. Colorado Rockies Betting Tips:
Over the past week the Rockies have woken up with a 127 wRC+ and they look determined to lock in that playoff spot. They face Joe Ross at home today and I like that match-up quite a bit for them. He's only made two starts this year, but I think the Coors effect will get to him here.
One person that is seemingly immune to the Coors effect is Kyle Freeland. He has a 2.36 ERA/4.08 in his home starts and that just doesn't seem possible. The Nats aren't great against lefties and it remains to be seen how much they'll care this weekend. I'm going to lay the runs here.
Bet Rockies -1.5 (+100)
Detroit Tigers vs. Milwaukee Brewers Betting Tips:
The only thing I'd worry about the Brewers today is the hangover and since they clinched on Wednesday and had the day off yesterday, that's something we can forget about.
They face Jordan Zimmerman today and while he's had a pretty good season, I am all over him today. The Brewers offense has been on fire lately, their bullpen has been shutdown lately and they need to win these games. The Tigers need to lose them and the lineup they put up will be filled with "Who's he?" kinda players. Lay the runs.
Bet Brewers -1.5 (-115)
Follow @SBTSportBetting