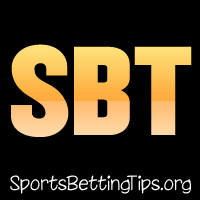 Follow @SBTSportBetting


[Get Exclusive Tips on our Patreon, Ad-Free
]
Today may be the greatest day in the history of the world – the NFL is back!
It's amazing just how excited we all get for it year after year. And really fantasy football is where it's at – we're all in a league together and have lots of bets and side bets going on. Always a fun thing.
Speaking of – anyone see The League last night? I hope that show never ends.
We had 3 Champions Hockey League Betting tips yesterday. Those 3 games actually all take place later today so we'll have to wait to see how they do.
But of course, it's NFL day. The NFL 2014/2015 season kicks off with the Green Bay Packers vs the Seattle Seahawks. Along with betting tips for that game, we'll have some F1 betting tips with the F1 taking place in Italy this weekend. Let's hope after this game we don't hear the phrase "Fail Mary" again – my god it's really been annoying hearing it week in, week out.
NFL Betting Tips: Green Bay Packers vs Seattle Seahawks
The Superbowl Champions take on Aaron Rodgers and the Green Bay Packers on Thursday night, to kick off the NFL season.
We've got one of the best quarterbacks in the game going up against without a doubt the best defense in the game. The Seahawks started off strong last season and will hoping to be doing the same.
It's hard not to see by the Seahawks here. -6 is quite the point spread but it's less than a touchdown. Rodgers is going to struggle. Meanwhile everyone talks about the Seahawks defense, but Russell Wilson is top notch as well, and his mobility really adds to them.
Have to go with the Seahawks to cover the spread.
F1 Betting Tips: Italian Grand Prix
We are in Italy this time around for the Grand Prix. This is the course where pole position is usually key – 78% of the time since racing at Monza every year, pole position has won the race.
But then last time out will surely affect this – the way Hamilton and Rosberg clashed. We won't be seeing that again – I think they'll be staying out of each others way this time around.
So who is going to win the race? We are going to go with Lewis Hamilton. We're getting a nice price of Hamilton to win at 5/6, and that's our bet for the F1 Italian Grand Prix.
Of course, it's not just about the winner. We're also going to bet on a Top 6 finish, and we think Button has what it takes at 7/4 odds. That's a nice price as he should be in the Top 6 – McLaren has been improving week in week out, and the Mercedes engine should fit well on this course.
Bet: Lewis Hamilton to win the Italian Grand Prix, and Button to finish within the Top 6. We recommend betting F1 racing at https://www.Bovada.lv.
We made some money last time out with the F1 betting tips. In the Belgium Grand Prix, we had Lewis Hamilton to win. Unfortunately we lost on that – however we won with Bottas Podium finish. That was a decent price, and then we also had a great 3/1 winner with Kimi Raikkonen who finished in the Top 6.
So it was very nice to lock up the wins 2 weeks ago with the Belgian Grand Prix.
This week, we have the Italian Grand Prix. This is an important Grand Prix with 11 out of 14 wins from Pole which says a lot about who gets the early lead.
The Italian Grand Prix of course takes place at the Autodromo Nazionale Monza, in Monza. Vettel won here last year, Lewis Hamilton the year before then Vettel the year before that. Of the current drivers, Vettel has won the most with 3 different wins.
Of course he's never faced off here against a Mercedes engine just like this.
F1 Italian Grand Prix Winner Betting Tips
We are going to go with Lewis Hamilton to win at 5/6 odds.
We think Mercedes are going to stay out of each others way after the last time out, and the second lap contact. That was a mess and it will be in both of their minds. No point screwing each other over that early.
With 18 free points, Rosberg can afford to give 7 of those points to Hamilton. He won't be driving as intense here and we like Hamilton to grab the pole and go onto win this race.
F1 Italian Grand Prix Podium Betting Tips
We're looking for a value bet here in Alonso. Besides the obvious two, we are seeing both Bottas and Ricciardo priced next on the list at 11/8 but we think Alonso has what it takes.
This is Ferrari's home race, and Alonso is always up there. We think that this race will see quite a few retirements, as well as crashed due to the engine stress and sudden braking. This is the perfect opportunity to do a value bet and we're going to be going with Alonso here.
F1 Italian Grand Prix Top 6 Betting Tips
We have to go with Button. This is going to be a unique race, and we think Button is a good value bet at 7/4 and should be there or thereabouts. McLaren has obviously been getting steadily better as time goes on, and the Mercedes engine is a nice advantage.
Pre-Qualifying Bet:
Finally – you can bet on the grid position of the winner market, and they have second place listed as 3/1. They expect Mercedes to be 1-2 and the track lends itself to overtaking – good pre-qualifying value
Follow @SBTSportBetting