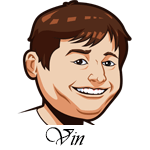 Follow @SBTSportBetting
This is a big night in the WNBA as both series are now in a winner-take-all game five for a spot in the WNBA Finals. The interesting thing about these series is the two stars from the two road teams.
Diana Taurasi has never lost a winner-take-all game (either a series or single elimination game) and she leads the Mercury into Seattle tonight. The Storm are a -4.5 favorite and they were the best team in the league this season so something is going to have to give tonight.
Elena Delle Donne is the only reason this series has gone five games as she was dominating the series and then got injured. That allowed Atlanta to climb back and force this game five. She played game four basically on one leg, but that was enough to lift the rest of the team to victory. They enter tonight's game as favorites on the road.
Notable Upcoming Bets:
MLB Betting Tips:
The Cubs and Brewers continue their rivalry tonight with a game in Milwaukee. These games always have a ton of Cubs fans at them which leads to a heated atmosphere. Tonight, I think those Cubs fans are going to be pretty happy. The Brewers are sending Wade Miley to the mound and he has been an extremely lucky pitcher this season. He had an ERA over 5 last year, but this year's it's under 3. That's not an improvement though, it's pure luck as he's running a low batting average on balls in play and a high left on base percentage. The Cubs offense is deep and those numbers will come back around on him.. I think that happens tonight.
The other team in the National League Central race is the St. Louis Cardinals and I like them quite a bit in this match-up. The Nationals are weakened by the trades they've made and they send Erick Fedde to the mound who I think the Cards can hit. St. Louis will send Miles Mikolas and he's been one of their most reliable pitchers this season. This is a match-up of a team fighting for a playoff spot and a team with nothing to play for, it's pretty easy to see where I'm leaning.
WNBA Betting Tips:
The Atlanta Dream had a nice little run, but I truly believe that with a healthy Delle Donne this series would've been over in four games at the most. The fact that they made it this far is a credit to them and their tough play. That said, it's over for them. Game four was an absolutely whooping by the Mystics as they won 97-76.
That would've been Atlanta's best chance to finish this one and they blew it. Now they have an even healthier Delle Donne and an elimination game. Sure, it's at home, but that didn't stop the Mystics earlier in the series and it won't stop them here.
The Mercury have made back-to-back comebacks to force this game five and those two losses were the first time the Storm had lost back-to-back games all season. Phoenix is the first team to come back from 0-2 to force game five in WNBA history so this is a pretty historic night.
There should be an asterisk there as in game four Sue Bird collided with Breanna Stewart and once again broke her nose. Sue Bird has had FIVE broken noses in her WNBA career. She wasn't able to stop the bleeding and get back into the game which then helped the Mercury storm back and win. I don't see that happening here. Taurasi is a beast, but I think her time as the dominant elimination game player is going to come to an end here. The Storm have just been fantastic all season and they should win and go the Finals here.
That said, this is too many points for what has been a really even series. Plus, betting against Taurasi isn't exactly a smart move. I'm taking the points here, but I think the Storm win outright. Every game in the series has been decided by four points or less, why would that change for game five?
Follow @SBTSportBetting