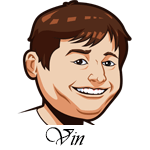 Follow @SBTSportBetting
Well, this is it. September is the final month of the regular season and I'm looking for a strong finish. I'm really excited for the playoffs as the lines soften a bit around that time, but this final month of the season should be a good one for us. We basically have the sample sizes and data on what these teams are at this point and the final month should be a good one.
There are some fun playoff races as the National League West is wide open and the National League Wild Card is going to be absolutely packed. There is a lot of important baseball still left to play and this month should have some exciting games. Let's get into it.
[text-blocks id="137″ slug="email"]
St. Louis Cardinals vs. Washington Nationals Betting Tips:
Miles Mikolas might be the best free agent signing of the offseason and he's a big reason why the Cardinals are in this Wild Card race. He's been very reliable all season long and he draws a great match-up against the Nationals today. Mikolas has a 2.96 ERA/3.43 FIP and he faces a Nationals team that has a 101 wRC+ against righties on the season. The losses of Daniel Murphy and Matt Adams should bring that number down a little between now and the end of the season.
The Cards are in the thick of the playoff race and I like their match-up here against Erick Fedde. He has a 5.79 ERA/5.08 FIP in six starts this year. He's given up homeruns, allowed a bit of walks and doesn't strike out many. My favorite type of pitcher to target.
Bet Cardinals -106
Chicago Cubs vs. Milwaukee Brewers Betting Tips:
This tip is all about Wade Miley. I think he's due for a bad start and the Cubs are exactly the type of team that can do that to him. They have no real weak spots in their lineup and that could spell trouble for Miley. He has a 2.18 ERA/3.72 FIP/4.39 xFIP which spells out a regression in his future. He has a high 80.2% left on base percentage AND a really low batting average on balls in play at .269. That's not how you want to be. The Cubs have hit lefties well with a 103 wRC+.
Mike Montgomery is on the other mound and he's a decent starter. He has a 3.82 ERA/3.86 FIP which is middling, but the Brewers have a 93 wRC+ on the season against lefites. He should do enough and the Cubs bullpen has been playing well of late.
Bet Cubs -106
Follow @SBTSportBetting