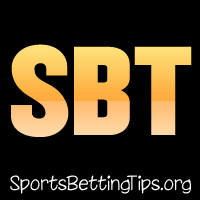 Welcome to the Sports Betting Tips for Saturday, September 5th.
Our apologizes for some sporadic posting over the last week – missing out on Wednesdays tips and Fridays tips. I was in charge of those and was on a family vacation. I thought I could post them but man – trips to the zoo and theme parks can really wear you out!
Each day we got back to the hotel and I was like "Okay going to have a quick beer then will get started on the tips". Then next thing I knew it was morning and it was off to the breakfast buffet before that days activities.
Things should be back to normal going forward.
Without further ado let's get to the betting tips for September 5th, 2015:
F1 Italian Grand Prix Betting Tips
We killed it last time out with the Belgian Grand Prix. Our F1 correspondent correctly predicted 5/1 finish on Sergio Perez in the Top 6, and the much bigger 8/1 bet of Marcus Ericsson finishing in the points. Both came through which was nice.
We've had a rocky season for the F1 tips, but both of those betting tips put us in the black and we're hoping it will continue with the Italian Grand Prix.
Note that our correspondent mailed these to us before qualifying. You may wish to look at qualifying results and adjust accordingly.
We're first betting Felipe Massa for a podium finish. Massa did this last year – beating Bottas. He's his main competition for the podium spot we believe – and he's proven over the last few races that really – he is the better driver. We think with the way Williams handles this circuit – it should be good.
We're also on Kyvat in the Top 6. We like what is happening with Red Bull for this race – we think with the minimal downforce once the other cars are out there they can slowly but surely squeak ahead.
Finally we'll take the 14/1 Vettel to win. This is a bet we place purely on the odds – and we're taking it this time as the odds have peaked just enough. We'd stay away at 10/1 but sometimes he drifts and this is one of those times. Considering his history here he's got a good shot at it.
UFC 191 Betting Tips:
In any heavyweight fight, you generally want to take the underdog. The odds are a bit tight, but we have to take 2 win streak Frank Mir. We were hoping Arlovski would be a much bigger favourite after his last performance. However that could have been a fluke. We just have to go with Mir here. We can get that at +150 at 5Dimes.
We'll also take the slight +120 underdog Corey Anderson over Jan Blachowicz. Anderson is a better wrestler and he has a solid style – not one that makes for great watching, but enough to generally dominate and win. He's very patient and solid and we like him dominating Jan here.
We'll also take Ross Pearson as a big underdog to defeat Paul Felder. Pearson isn't getting much of a look here. Felder is coming off his first loss and that can be huge for a fighter – Pearson is a solid journeyman whose fights can go any way.
This week in the Formula 1 season, we have the Italian Grand Prix.
Last time out was the Belgian Grand Prix and we made a bunch of money! We had 2 heavy odds best and both came in.
The first was Serio Perez to come in the top 6. 5/1 was the odds on that price but Perez duly delivered with an excellent 5th place finish 2 seconds ahead of Massa and Kimi which was nice and tight. A great finish.
We also breathed a sigh of relief when Marcus Ericsson slowly but surely made it over the finish line at 1:31 behind the leader. 8/1 odds for that one. We banked on the combination of the power circuit, and the fact that Sauber were showing off their new Ferrari engine and it duly delivered.
This circuit is very similar to Spa – so we expect a similar finish.
Lewis Hamilton and Sebastian Vettel have traded wins the last 4 years – so it is Vettels turn to hopefully get his 4th win at this circuit. 14/1 is a huge price for Vettel and we're all over that as you'll read in the betting tips below.
Monza is a great track. The only difference really from last time is Carlos Sainz – who has had an engine change.
Going to be a good race.
Podium Finish: Felipe Massa
Massa came 4th last year in qualifying but managed to beat Bottas to come 3rd and get the podium finish, and we like him to repeat.
The fact is Massa is a lot better than his team mate, and we fully expect him to keep that up here as the two fight for the 3rd placed finish. Massa has shown over the last few races that he really is better than Bottas by a fair bit. Williams also both came 3rd and 4th last year and their car is suited for this race.
Top 6 Finish: Daniil Kyvat
A disappointing 11th finish last year but we like the changes Red Bull are making. They're down on power obviously and we expect them to compensate for this race by setting the car up with as little down force as possible. On this circuit that should really help and make them compressive, and they should be able to move through the field fairly easily. We'll take Kyvat to sneak it here.
Long Shot Bet: Vettel To Win
The odds of this one are 14/1 and we're relying on quite a few things such as bad starts or mechanical failures. But we monitor his price every race and this is one where at the price we liked it. We like him as he has been the only person to beat the Mercs this season, and of course inside the Monza it is a ferrari engine.