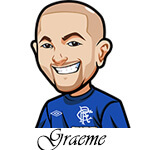 Follow @SBTSportBetting
It was a 1-1 day in the EPL and a 1-2 day in the SPL. So far the xPts system is 2-0 which is nice to see.
In the English Premier League I was quite confident that if Everton would just play for Silva, they could beat West Ham. They put in an excellent performance and did just that. I've always had a soft spot for Everton, so I hope they can build on that next Saturday against Brighton.
We lost with Chelsea -1.5 against Newcastle. Chelsea looked good offensively but could only get the ball in the net once. Them's the breaks.
I was confident Celtic would put in a good performance and backed them -2.5 against Ross County. They thumped them 6-0. Nice and easy.
I had Hibs to beat Hamilton. That was a 1-1 game with the Accies getting a penalty. Felt Hibs maybe shoulda won that one but oh well. We had Stevie May to score for St Johnstone but they lost 2-0 to St Mirren. Haven't had a chance to watch that game yet.
Serie A action tomorrow. Let's cover that:
Sassuolo vs Inter Milan Betting Tips:
It's been a rocky start for Sassuolo who find themselves 18th in the league. Inter Milen are in third place. They have had a great start that came crashing to a halt against Juventus.
I've got to think Inter can bounce back. I hear Conte is going to make some changes due to the international break. Danilo D'Ambrosio picked up an injury and Diego Godin is being rested.
Sassuolo have a pretty good record against Inter. Their home form this season has also been quite solid with just that 4-1 loss to Atalanta.
However from whaT I have seen from Inter this season, they look the real deal. Romelu Lukaku has changed that team big time. They know if they get the ball up there he can bang them in. It's a tricky tie though so even though I like what Inter have been doing, the international break plus that loss may change things and I'll proceed with caution.
(Odds on this page are correct as of 2019/10/19 1:11:05 PM EST but are subject to change)

AC MIlan vs Lecce Betting Tips:
AC Milan are at home but they haven't performed well here with the lone win over Brescia, and then losses to Fiorentina and Inter Milan.
I've got to think they bounce back against Lecce however.
Lecce have the highest xGa in the league and that means they are likely to concede goals. AC Milan are around the middle of the table for both. They're not underperforming or overperforming – they're right where they belong at this point in time.
AC MIlan have Pioli in charge and will be hoping that will freshen things up. They're missing Davide Calabria which hurts. Going to be interesting to see how they line up. I read they are completely dropping Krzystof Piatek in one newspaper.
I like Milan to rock Lecce here. Really hope so too as I grew up in the Van Basten era and I always enjoy AC Milan. I buy a top every few years.
(Odds on this page are correct as of 2019/10/19 1:11:05 PM EST but are subject to change)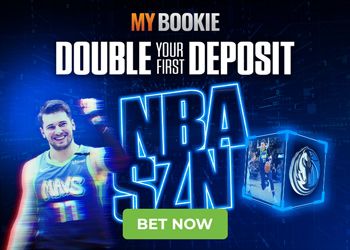 Follow @SBTSportBetting