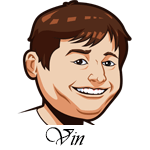 Follow @SBTSportBetting
The NFL week finishes up with a match-up of two 3-4 teams looking to get back in the playoff race. A win is huge for both of these teams while a loss would really hinder their playoff chances. The worst record to make the playoffs is usually around 9-7 and needing a 6-2 finishing is asking a lot of any team.
That said, neither of these teams seems very deserving of a playoff spot right now. The quarterback situation has been a big issue. Dak Prescott and Marcus Mariota are two young guys with a lot of potential, but the results just aren't there. They are both averaging under 200 yards per game through the air this year. They both bring a lot to the game with their playmaking on their feet, but that is just an unacceptable number and shows why the scoring has been so down for both teams.
The Cowboys have tried to address that as they added wide receiver Amari Cooper from the Raiders. Another weapon is always good to have.
Notable Upcoming Bets:
Dallas Cowboys vs. Tennessee Titans Betting Tips:
The thing about the Cowboys is that they could very easily have a much better record than they do. Their last two losses have been by just a field goal. Dallas should also be very happy to head home where they are 3-0 this season.
Tennessee is an even weirder team as five of their seven games have been decided by three or less. I think the QB situation is much more dire here as this team somehow has two games with less than 100 yards passing. That doesn't even seem possible. They've now lost three straight.
The home team looks better in this one and you have to think that Cooper will be big for this offense. The Titans have done a good job on defense of keeping these things close, but I just don't believe in their offense whatsoever right now.
NBA Betting Tips:
A great early season match-up takes place tonight as the Celtics head to Denver to take on the Nuggets. Denver has been one of the surprises of the season at 8-1 with a much improved defense and Nikola Jokic turning into a star.
The Celtics are expected to be the top team in the East, but they have had their struggles early. Last year's team was a well-oiled machine, but the addition of Gordon Hayward and Kyrie Irving back into the offense has made for a "not enough balls" type situation. They'll figure it out, as great teams do, but I don't love them here tonight. Denver is a historically tough place to play and the Nugs are rolling right now.
My favorite game of the night might be the Clippers hosting the Timberwolves. I've written a ton about Jimmy Butler and the Wolves situation already this season, but until it is solved this team is going to be a mess. Karl-Anthony Towns is having his worst statistical season since he was a rookie and Derrick Rose is far too important to this offense right now. They are winless on the road this season and I see that continuing tonight.
The Clippers have been one of the better home teams in the league thus far and are really getting production from the entire team. They play hard and don't have any of that drama that the Wolves have. It makes a big difference.
Follow @SBTSportBetting