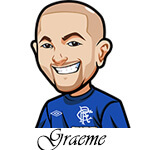 Follow @SBTSportBetting
On Thursday, September 10th we will see the beginning of the NFL 2020/2021 season, as last years winners, the Kansas City Chiefs, host the Houston Texans.
How long will this season actually last? No-one knows obviously. Here's hoping that we don't see any issues due to COVID-19 and that the season plays out as standard.
In saying that – I wouldn't advise doing many futures bets. As fun as they can be – especially bets on over/under team wins – I'd be a bit concerned about COVID wreaking havoc on a side.
I've been doing all my research for my fantasy football drafts that take place over the next 3 2 days – so for the Texans vs Chiefs game, writing previews I will ultimately focus a bit more on the player side of things in reference to fantasy.
Texans vs Chiefs Betting Tips:
The Chiefs of course defeated the 49ers to win the Super Bowl. The Houston Texans made it to the wild cards and stunned the Bills with a win, before losing 51-31 to the Chiefs in an epic freaking game. The Chiefs came back from 24-0 down in that one. Still unreal to think about.
With no DeAndre Hopkins, you have to wonder if Deshaun Watson will be the performer he was. When you look at the metrics that is a big loss for that offense and Hopkins was massive last year with 150 targets compared to 2nd place Fullers 71. I mean they got Cooks, Cobb and then the running back David Johnson. Not great weapons. It's not an offense I can get excited about.
Then you have the Chiefs. Mahomes had injury issues last year yet was still fantastic. When you look at what he did in the playoffs – dude was on fire. Everyone is pretty much healthy. Kelce was limited but I wouldn't be too concerned.
They have the new RB Edwards-Helaire. I don't think we will see tons of him. We'll see Williams used a fair bit too. However he should fit in well with that offense. I think Reid will bring him along slowly. We've seen him do that in the past and Williams is reliable.
They have all the usual offensive weapons in wide receiver, TE, kicking etc.
They do have a few issues in the secondary and I think we'll see some real shootouts over the course of the season. However Chiefs have the ability to outscore their opponents and I like them to make a statement and do that here.
Follow @SBTSportBetting