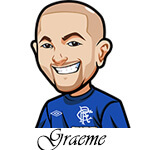 We're just two games away from the Super Bowl.
Tomorrow at 3pm EST, the Titans take the field in Kansas City as they look to beat Mahomes and the Chiefs, and move onto the final game. Later on that day, the Packers are in San Francisco looking to beat the elite 49ers defense.
Today I will focus on the Titans vs Chiefs game.
The Tennesee Titans are 7 point underdogs in this one. The over/under is set at 53 points.
Let's analyze both teams before we come up with a betting tip:
The Tennesee Titans:
It's been quite the road to get here for the Titans, who initially probably dreamed that Mariota would be leading them to success. Instead it is Tannehill. Although let's be honest it's more Derrick Henry than anything else. Dude is an absolute beast and adds a whole new dimension to the squad.
The Titans have been impressive, but are still plagued with questions. They finished 2nd in the AFC South with a 9-7 record. They defeated the New England Patriots but then Brady isn't at his best, their offense is very weak this season and their defense just didn't do the job it did earlier in the season.
Then they beat the Ravens where people felt it was more about the Ravens choking than anything else.
Now they take on an elite level team in the Chiefs who had that ridiculous comeback last week.
The Titans have a 24th ranked pass defense which isn't good when going up against the Chiefs. The Titans kept up a lot of pressure on the Ravens last week and it's a case of whether that same strategy will work against Kansas. They've did a great job in the red zone at defending.
These two teams played back in November where the Titans ran out 35-32 winners and they will be looking at replicating their success there. Honestly you probably can't stop Mahomes. The dude threw 446 yards and 3TDs in that game.
Titans have to be all about the offense and go tit for tat with them.
Kansas City Chiefs:
After finishing 12-4-0 and top of the AFC West, the Chiefs had a bye week. They didn't get off to a good start against the Texans but managed to mount the comeback. Of course you can look at that 4th down fake punt play as a humongous game changer. That completely switched the momentum in that one.
The big question is whether they will be able to stop Henry or not. Dude is just insane. However they have to be concerned about Tannehill as well. In the game against the Ravens it was Tannehill that got them off to a huge start with some very key plays. Tannehill is an aggressive quarterback and that could cause problems for the Chiefs if he can get some deep shots in.
Playing a mistake-free game will be the aim here. There were many little mistakes against the Ravens early on such as dropped passed etc.
Looks like Chris Jones will be back.
Titans vs Chiefs Betting Tip:
Let me preface this by saying I want the Titans to win this game. Big time. And I really hope they continue to surprise. However I just don't know if they can.
The Chiefs showed how incredible they are against the Ravens. That gives them that self-belief that I don't know if the Titans can match if they go behind. The Chiefs took one little bit of momentum and wouldn't let it go. They also made quite a few mistakes in that game to actually put themselves in that position.
I hate to say it but I think this is time for the Titans to be brought back down to earth. Chiefs -7 for 2u