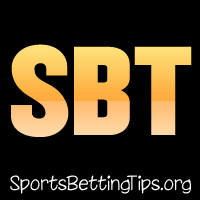 Follow @SBTSportBetting


[Get Exclusive Tips on our Patreon, Ad-Free
]
It's the night we've been waiting for for awhile – UFC 190. What a great freaking way to bring in August.
We are very pumped here as we just love Ronda Rousey. It's the only time our wives will actually sit down and watch UFC with us so that's nice. And the card looks to be a good one – we'd be surprised if there is a lot of decisions on the card.
Very sad to hear about "Rowdy" Roddy Piper passing. We're all big wrestling fans here at the SBT offices and he was one of our heroes growing up. I specifically had the chance to meet him a couple of years ago and I still remember it like it was yesterday.
It was Wrestlemania 28, and we were staying in the same hotel as all the wrestlers in Miami. It was amazing being able to see the likes of Ric Flair, John Laurenitis, JBL, Mick Foley etc all just wandering around and bumping into them.
I remember going down for a smoke one night – and Jim Duggan was in the elevator telling a story to Sheamus. It was a great story and I was captivated by it – and I didn't even realize who was standing beside me. As the elevator stopped, I felt a massive hand clap my back and the person said "Nice shirt", in reference to my Glasgow Rangers shirt. I glanced around and there he was – Roddy freaking Piper, one of my childhood heros.
That was one of the highlights of the weekend for me, and it's just gutting that he is gone.
Alright let's get on with the UFC 190 Betting Tips:
UFC 190 Betting Tips:
As you can no doubt imagine – Ronda Rousey is not worth the bet. We'll probably throw a tiny amount on Bethe Correia. She's +1000 and it's like why not? Ronda fighting outside North America for the first time ever. Sometimes you just don't know.
We're going to take Noguiera over Struve. Just don't know if Struve has it in him anymore. Big Nog has lost against two hard hitters but if he can close the distance he can do this. Struve has not looked good since his incident and we need him to prove to us that he is worth the bet first.
In Little Nog vs Shogun – this is a tough one. We'd recommend staying away. Shogun is obviously beaten down but we don't know how Little Nog is as he rarely fights anymore.
We'd recommend a double of Dileno Lopes and Glaico Franca. Both are favourites as they should be. Lopes looks a class above Vieria. Franca is also a very dynamic fighter and although Bruno is a big guy, he doesn't use his grappling too well at the moment.
We would love Bigfoot to get the win but have to bet on Soa Palelei. Hope we're wrong honestly but Bigfoot minus the drugs just doesn't look the same man at all. It's sad to see but with no TRT yeah Bigfoot does not stand a chance. We expect this to be his last fight.
Follow @SBTSportBetting