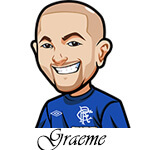 Follow @SBTSportBetting


[Get Exclusive Tips on our Patreon, Ad-Free
]
Credit to MMAFighting.com for that picture.
Oh boy – what a night we have ahead of us.
I don't think I've been this hyped in a long time for a UFC event. I was excited for last weeks event of Bisping vs Silva but oh man – this one is just unreal.
I was confident when it was announced that McGregor would win but it's one of those things where all week long I see a lot of anti-McGregor stuff, especially after the press conference and the slap/punch on Diaz, and all I see is people theorizing how Diaz will win. Granted we saw that before Aldo vs McGregor.
All I know is this is going to be an amazing fight and even if Diaz wins – which I hope he doesn't – we can get a rematch hopefully where they have time to really build it up. Although if McGregor wins that dude just HAS to fight Nick Diaz. Would be unreal.
Alright let's get to the UFC 196 Betting Tips…
UFC 196 Betting Tips:
McGregor vs Diaz: The bookies seem to think this one ends with a McGregor KO. Shocking right? This is one where Nate Diaz's odds have jumped enough that it is worth a small bet on him. You can get Diaz for +420 odds at the sportsbook listed below and that's good enough for me. I don't think Nate will win this one but I do think the value on him is just too good that we can't ignore that. Conor is for real and Nate has struggled against all top guys other than Cerrone who was flat – but the price is worth it because this is a huge step up in weight for Conor, and the reach difference will be interesting.
If you do go for McGregor though – take him in the first round at a nice 6/4 price.
Holm vs Tate: Despite the absolute destruction of Ronda Rousey, Holly Holm still has a lot to prove. Are all her fights going to be like the Ronda one? Quite possibly but we want to go back and look at the fights she had with Pennington and Reanu before that – two tight decisions. As long as Miesha doesn't dive in there then she should do quite well. I don't see Tate winning but I do see her battling hard and keeping this one close enough that I will be betting Holm via decision.
Corey Anderson vs Tom Lawler: A very nice price of +200 odds on this one going under 2.5 rounds. Tom Lawler always goes out there with a point to prove and is coming off two solid finishes against Villante and Kuiper. The 7-1 Anderson has yet to have a fight finish in the UFC by his own doing – but he knows how to stand and bang and this should be an exciting matchup. One of these guys will go down within the first 2 rounds we expect. Under 2.5 Rounds.
Amanda Nunes vs Valentina Shevchenko Many womens fights go to a decision and we can get Over 2.5 at +100 odds which is a good price. Nunes is a solid finisher of course but I like Shevchenk to hang in well with her there.
Other bets we are placing because we love to bet:
– Vilante to bet Latifi.
– Vitor Miranda to win via KO.
– Chas Skelly to win.
– Miller vs Sanchez to go to a decision.
– Salas vs Saggo Under 2.5 rounds.
– Erosa to win.
Good luck tonight.
Follow @SBTSportBetting