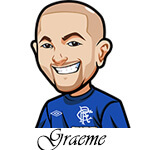 Follow @SBTSportBetting
UFC 218: Holloway vs Aldo 2 takes place on December 2nd, 2017.
It will be in Detroit, Michigan.
Aldo is a late replacement after Frankie Edgar pulled out a few weeks ago due to injury. Aldo was in training for a card at a later date – December 16th to be exact – so he'll be in shape although will it be enough to take on Holloway?
That match is for the Featherweight Championship.
We've also got a Heavyweight matchup with Francis Ngannou vs Alistair Overeem. Henry Cejudo takes on Sergio Pettis and Eddie Alvarez takes on Justin Gaethje.
From a name value it's not the biggest card in the world but it should be an interesting one for sure. There's a lot of potential great match-ups.
Let's get to it:
UFC 218 Betting Tips:
The first bet I am going to advise is Holloyway wins by TKO/KO. Aldo is probably too tight a fighter to get caught by a submission while Holloway has a wide list of TKO and KO victories in his resume.
Aldo isn't fully prepared for this one and more importantly is his performance against Hollway at UFC 212. Holloway just looked the better fighter and I think things are starting to catch up with Aldo.
I like Holloway to knock Aldo out possibly within the first couple of rounds in what should be an electric main event.
Notable Upcoming Bets:
I'm also going to take Charles Oliveira to beat Paul Felder. This is the main event of the prelim card on Fox Sports 1. Oliveira got back on the winning run with a win over Brooks and he's at that stage where there is a certain level of people he can't beat and then another level where he can.
Felder is at that level.
Felder is coming in off two great victories over Ray and Ricci – both of which were Fight of the Night – but I just think he's going to struggle against a fighter of this level. Much like his fights vs Pearson and Barboza. Oliveira should be able to contrl him and take the win. He's coming in with only a months notice too so that's a bonus as well.
I'm also going to take Cortney Casey Over Felice Herrig. It's a tough one as Herrig is really showing a lot of skill lately but I just don't think she has what it takes to take on Casey.
Casey had her struggles with Gadelha but man who doesn't. Casey is a beast and she will dominate Herrig here and should be able to control the fight well.
That's my main bets for the show.
Follow @SBTSportBetting