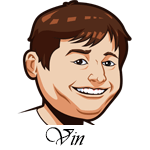 Follow @SBTSportBetting
Last year this was a game of the top team in the NFC and a team fighting for a playoff spot. This year it is a match-up of two 5-6 teams that need to win this game to have any hope of making the playoffs. The NFL certainly does have a good amount of parity, we can give them that.
The Redskins are not a great team right now. They are 3-5 over the past eight games with the only wins coming against the 49ers, Giants and Seahawks. If you take the Seahawks out of that equation (a last second win), their only wins are against two teams with a combined three wins all year.
Dallas is in the same boat. Since losing Ezekiel Elliot they've lost three straight and haven't scored more than 9 points in any of the games. Dak Prescott has been getting a lot of heat for the run and has been very vocal that he shouldn't be doubted heading into this one. The narrative of the entire week has been about Prescott proving himself and it really feels like tonight he just might do that.
Tonight's game is on Amazon which should draw a bit of extra interest to the contest. Let's hope that the game can live up to the hype.
Notable Upcoming Bets:
Washington Redskins vs. Dallas Cowboys Betting Tips:
Last week, we said that the Cowboys offense was bound to break out against the Chargers. That… didn't happen. There were a few drives that looked good, but they just didn't come to fruition and the Chargers rolled. It feels dumb to say, but this week could be the week that happens. This is it for the Cowboys season and I have more faith in their lackluster offense than I do this Redskins team.
The Cowboys +1.5 have been a good team much more recently than the Redskins have and I think they grab the win here today.
NBA Betting Tips:
The Bulls are one of the worst teams in the NBA and tonight they travel to one of the hardest places to play in the NBA, Denver. The Nuggets are 8-2 there this season and have been taking full advantage of the elevation bump they get from playing there. Tonight should be no different and I really like Nuggets -11 to run over Chicago.
Last year's playoffs match-up is tonight's match-up of two teams that are pretty screwed right now. The Jazz are without Rudy Gobert who is pretty central to everything that team does. While the Clippers just lost Blake Griffin for the next couple of months. Los Angeles was having a rough time before that and things could get really bad here before they get better. There are already rumors of selling parts and Doc Rivers losing his job. This is not a good situation.
Which works out great for us on the betting front! Let's take the Jazz -2.5 tonight because things are going to get bad in Clipperland before they get better.
Follow @SBTSportBetting