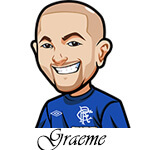 Follow @SBTSportBetting
UFC 231 takes place on December 8th, 2018 from the Scotiabank Arena in Toronto.
It's headlined by Brian Ortega vs Max Holloway and should be a hell of a card. Was interesting seeing the weigh ins. Ortega looked rough while Holloway looked like he was ready to fight that very moment. Always kills me seeing Ortega with no definition – always so weird.
Anyway I must say I am really excited for this card. I live in Canada and was debating going to it but alas my wife planned a girls night for the Saturday and I have to look after a bunch of 11 year old girls instead that night while the moms are out partying.
Hope they're all fans of UFC because that's what is going to be on the TV!
Let's get to it:
UFC 231 Bets:
Be warned it's all underdog bets.
Max Holloway to Win: Holloway is the underdog here and you can get him as high as +110 which I am down with. I don't think this is a coinflip of a fight. Best way I can put it? There are levels to MMA and Ortega just isn't on Holloways level. That's my honest opinion. I'd think that Holloway would take this one by decision as he really doesn't have the one punch KO on him however he can take Ortega apart standing. I love Ortega too man – but he has pulled victories out of his ass lately and I just can't see him doing that against Max.
Joanna J to win: I think this is a great price for her and a nice value play. She shouldn't be favourite but she shouldn't be such an underdog either. I'd have her more about +180 to +200 and +270 just seems too much. The general expectation is well Joanna lost twice to someone who counters and Shevchenko is an expert at that. However Joanna will know this too and be more careful. I also expect her to be the agressor and that cold help if it goes to a decision.
Jimi Manuwa to win: Another value play in my opinion. This is more like a heavyweight fight where it is going to be two guys with one KO power standing and banging and someones going down. Thiago more likely but at +170 I've gotta go with Jimi here. Just a sweet little price. If it was +140 I'd pass.
Nina Ansaroff to win: Another little value play. +385 seems too much for Nina. Ansaroff is an excellent striker and there are only a few fighters who I feel are going to be a tough matchup for her. Granted Gadelha is one of those. But Ansaroff is looking solid and on the back of three wins and is worth a small bet here.
Jessica Eye to win: I like the move to Flyweight for Jessica and she had solid wins over Faria and Clark. I think it depends on how Eye fits more than anything – if she stands up the entire time it will be a bad night however if she uses her wrestling, she can take this one.
Follow @SBTSportBetting