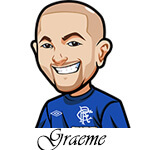 Follow @SBTSportBetting
UFC 237 takes place this weekend from Rio de Janeiro, Brazil.
It should be a solid card. The main card is pretty stacked with the main event Rose Jamajunas vs Jessica Andrade for the Women's Strawweight title.
Anderson Silva fights Jared Cannonier at Middleweight, and Jose Aldo takes on Alexander Volkanovski at Featherweight.
Lil Nog is in action on the undercards. That dude has put in some solid performances in Brazil – just think of that Sao Paulo one last time where he destroyed Sam Alvey.
BJ Penn vs Clay Guida is also on the prelims which will be interesting.
Let's get to the betting tips:
UFC 237 Bets:
The main event featuring Jessica Andrade vs Rose Namajunas is almost a coin flip with Andrade a slight favourite.
We know how Andrade fights. She's going to be aggressive, and she is going to chase chase chase Namajunas all around that Octagon. She's solid enough at that but I wish her boxing would be more crisp as she could be a demon with that aggressiveness and pace.
Namajunas is a lot more technical and so a big question will be if Andrade simply keeps rushing Rose and how she deals with it.
I've went back and forth but I believe Jessica Andrade -120 is worth the bet here. It's been awhile since Rose fought – April of last year – and she may be a bit rusty. On top of that she may not fight as intelligently in this crowd and that could cost her. I think Andrade keeps the pressure going and takes this one.
I think Ryan Spann -135 is worth the bet as well. I did love Lil Nogs performance last year – and man who knows if he is juicing again – but I feel name recognition is a reason the odds are so tight here and he's such a small underdog. Ryan Spann is a beast and he is going to come out fast and furious. Lil Nog isn't going to stand a chance at the beginning unless he can take him down early and drain his energy.
Speaking of name recognition, I'm going with Jarod Cannonier -130 as well. He looked damn good when he debuted at Middleweight against David Branch. Yeah it's been a bit since he has fought but this weight looks good for him and as much as I love Anderson Silva, he doesn't seem to have that killer instinct anymore. I promise you – I'll be cheering Anderson on as I love the guy – but my money will be on Cannonier.
I think Kurt Holobaugh +105 is worth the bet as well. The guy is a very tough fighter and I think his strengths are Moises weaknesses. Moises struggles when under pressure and that's what Kurt does – he goes forward, puts fighters under pressure etc. Holobaugh likes to be aggressive and that's what is going to win this fight for him against Thiago Moises. Long as he sticks with that, he's good.
Follow @SBTSportBetting