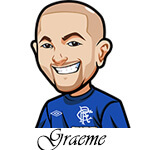 Follow @SBTSportBetting
It's time for another UFC PPV, with UFC 238 taking place this Saturday, June 8th.
It's a solid card headlined by Henry Cejudo vs Marlon Moraes in the Bantamweight division. This one is for the vacant title after T.J. was stripped of it.
We've also got the Women's Flyweight title on the line as Valentina Shevchenko defends against Jessica Eye.
A lot of eyes will be on Tony Ferguson vs Donald Cerrone which could be a main event all on its own.
This should be a good card. It's hailing from the United Center in Chicago, Illinois.
I've been on a great run lately with UFC. We had a couple of underdog wins last week including Anthony Smith so that was nice. Hopefully be able to keep it going.
Let's get to the bets:
UFC 238 Bets / Predictions:
Marlon Moraes to win. In the main event, I am taking Moraes. It's actually quite an interesting one as Moraes is usually the smaller fighter but he is the bigger guy against Cejudo. That could be a good thing if he can utilize that size advantage and his stand up technique is excellent. This should be an excellent fight and I think Cejudo makes the mistake of standing with Moraes and that will be his downfall.
Tony Ferguson to win. Like pretty much every MMA fan, I love the heck out of Donald Cerrone. It's hard not to. And honestly I'll be rooting for him here. The dude is a FIGHTER. However I feel his current run is more the result of some smart matchmaking than anything else. Against a top tier fighter like Tony Ferguson, I just can't see him being able to hang. Yes Tonys injuries are an issue for sure and he hasn't fought since October but I think we see an excellent performance here from Tony as he stops the Cerrone run cold.
Tai Tuivasa to win. I love Tai. He is entertaining, he goes out aggressive and swinging and he's just a beast. He's one of those guys who it is hard to bet against no matter the opponent and I think he wins by KO here. He's one of those guys that really don't seem to care about winning – they just want to get a good fight. That can be a good thing. If Ivanov sticks to a solid strategy and frustrates him, he could win. I just think Tai brings out the beast in Ivanov and they both start swinging for the fences and in that scenario I'd take Tai any day.
Pedro Munhoz to win. This is one of those fights where composure will be a big factor. if Sterling is able to stay composed he can probably win this one. He has the reach advantage and if he stays away from the guillotine, he's good. I loved his fight against Rivera. However I think Munhoz will be able to get him going and make him lose that composure. Sterling will end up on the ground and in guillotine territory.
Follow @SBTSportBetting